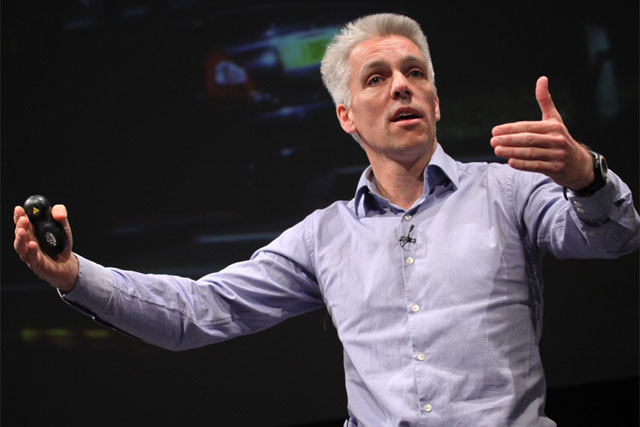 Speaking at the annual IAB Engage conference, in his first appearance since taking up his new role as managing director at the internet giant, Cobley said marketers must do a "better job" at "helping consumers understand the equation in which they give us data and we give them back digital services."
He said: "Privacy matters and we as marketers need to be very clear with consumers about the integrity and transparency we offer so they do not feel there is a big evil Big Brother out there."
Cobley explained how Google is working to improve consumer awareness about how data is used and protection available to them online through its recent ad campaign with the Citizen's Advice Bureau.
He kicked off his speech discussing how total digital media spend is estimated to reach one trillion dollars globally by 2016, saying "all marketing is going digital".
He stressed the importance of differentiating between what is meant by "online" and "digital", adding, "for a while people though digital is synonymous with online, but for me digital is anything that is addressable and/or interactive."
Cobley said digital will make almost all communications interactive or addressable and gave examples of interactive outdoor ads or swiping smartphone screens as digital making inroads in the offline world.
He said there needs to be three conditions to ensure all marketing media and communications are digital: "technology has to be capable, economics compelling and convincing and society needs to accept it."
Technology is being driven by cloud computing and mobile, he said, demonstrating Google products such as voice search and image search, which are powered by this technology.
The economics "are there for digital", Cobley claimed, explaining how Google's analytics and insights tools of how marketers can gain insight into media channels.
When discussing whether society is ready for digital he touched upon privacy issues, saying he believed all three factors – technology, economics and society are increasingly ready for the all marketing to be digital.
He concluded: "If you think digital has changed the world of marketing so far we ain't seen nothing yet."
Follow Sarah Shearman on Twitter @shearmans