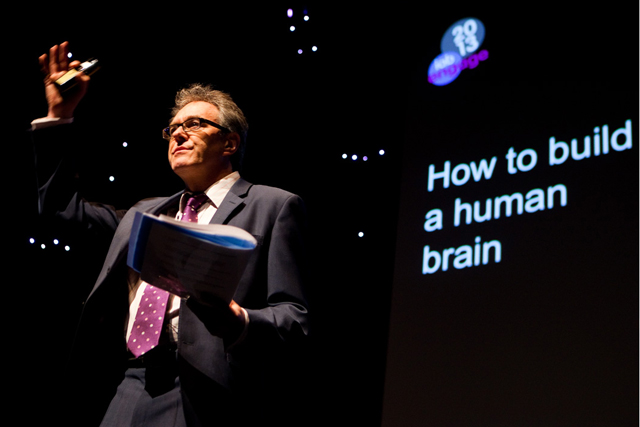 Phillipson opened the annual IAB Engage conference at the Barbican in London with a preview of the IAB's multi-device research, which will be presented in full this afternoon.
He said: "After Christmas and into next year smartphones will hit 75 per cent penetration, while tablets, which had no penetration in 2010 and doubled from 2012 to 2013, will double again in 2014 with a tablet-tastic Christmas."
Recapping the results of the IAB's ad spend figures published last month, Phillipson said digital advertising rose by 17.5 per cent year on year to just over £3 billion in the first half of 2013, social advertising grew by 55 per cent and video grew 85 per cent year on year.
Phillipson said: "Mobile is growing at 130 per cent year on year. By the end of the year it becomes a £1 billion medium on its own, with penetration due to be 75 per cent of total population I think, drumroll, the IAB can announce that 2013 is the year of mobile [laughter in the room].
"What a relief because we've been saying that for quite some time."
Phillipson introduced this year's theme, 'The Human Touch', to the 800 executives from across brands, agencies and media owners, by discussing the power of the human brain, which he said was powerful enough to hold three million hours of video.
Philipson said: "If your brain was a PVR, wouldn't that be great? If your brain was a PVR with 2.5 petabytes that would hold three million hours of video. If you left it running continuously it would be going for 300 years before you ran out of storage.
"If you think about a company who's had a big brief to build a big data storage system. A couple of years ago IBM claimed they were forming the greatest data array of 120 petabytes for a single client. The contract was ten times bigger than any other that had been considered up until that point.
"If you do the math IBM's big data 'wang' could equal 48 Stephen Hawkings."
Phillipson also discussed the ways that technology improves the "everyday" to make life easier and simpler, citing the Waze crowd-sourced traffic app and the Halio taxi app.