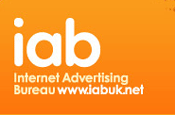 Charities from across the capital are being invited to apply, with the campaigns set to be released in the New Year.
The campaigns are expected to involve a range of social networks and online communities, and can promote an anniversary or special event specific to the chosen charities.
If successful, the Media Trust is then hoping to offer the opportunity to organisations outside of London in the future.
Felicity Lambert, the media matching manager at the Media Trust, said: "Online marketing is increasingly used by corporate companies and charities alike. We are offering this chance to two charities to learn how to use these powerful and far reaching tools."
Application forms are available from mediamatching@mediatrust.org and the deadline for enties is November 26.