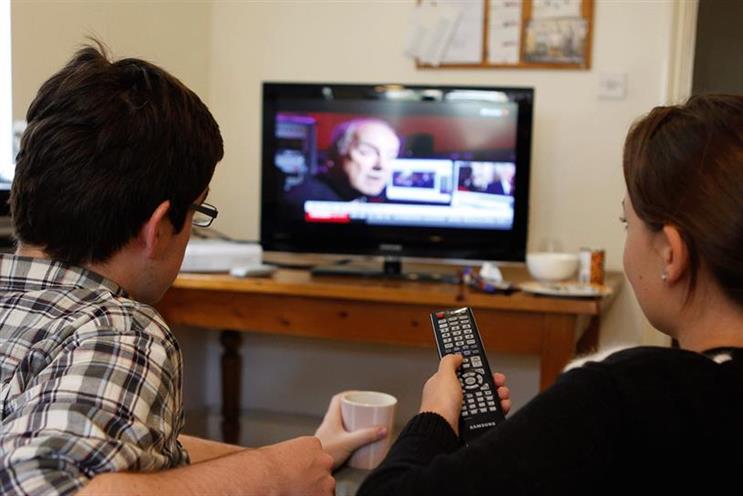 The Real_Living study surveyed 10,050 people and found that 70 per cent usually use a mobile device whilst watching TV. This rises to 87 per cent among 16- to 34-year-olds, and peaks between 6pm and 9pm.
People prefer to check emails, use an instant messaging site or app, or text as they watch the television. Biometric data showed that 60 per cent of the time people are engaged in coversation or with a device during an evening TV session.
The IAB also found that the assumption that people cram non-related TV behaviour into ad breaks is "no longer valid".
According to the research, people checking their emails is consistent during TV programmes and ad breaks, at 34 per cent of viewers doing so. For texting or instant messaging, it is just 1 per cent higher during an ad break.
Tim Elkington, the chief strategy officer at the IAB, said: "Second screening is ingrained to such a degree that all screens are now equal, there's no hierarchy, only fragmentation of attention – actually switch-screening is a much more accurate term.
"Furthermore, entertainment is only a small part of the living room media activity. It's now a multifunctional space where people jump between individual and group activities, be it shopping, social media, emails, work or messaging."
Matt Hill, the research and planning director at Thinkbox, said that people have always done other things whilst watching TV, and always will.
He added: "This research shows that, in a world filled with screens, the TV set continues to dominate for most of us.
"Very few living rooms' furniture faces a mobile phone or tablet. But there is no need to get hung up on which is the most important screen in our lives or living rooms. We use different screens for different things in different places. We use all of them to watch TV.
"And, regardless of the screen, watching TV continues to dominate the media day for all age groups – but it won't necessarily be done by itself, and it never has been."