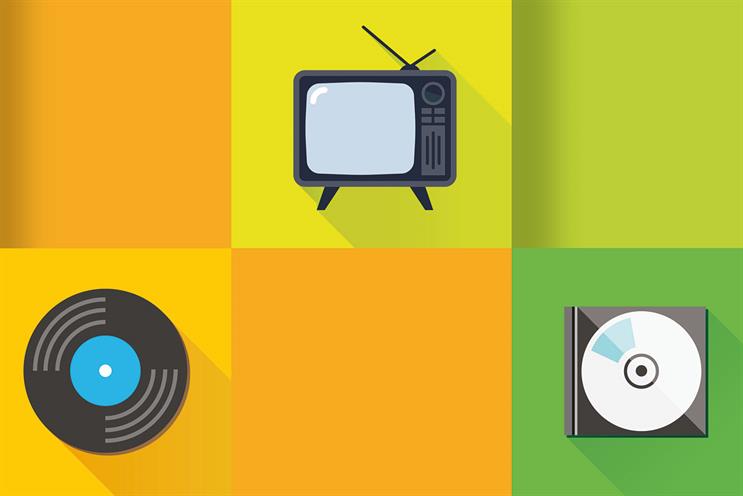 An afternoon in New York, 1967. Carole King and Gerry Goffin, songwriting partners and lovers, are strolling down Broadway. A limousine pulls up alongside and a window rolls down. Jerry Wexler, the couple's boss at Atlantic Records, pops his head out: "I'm looking for a big hit for Aretha. How about writing a song called A Natural Woman?"
Window rolls up. Car drives off. King and Goffin return home and get to work. By the morning, they have finished one of the most beautiful songs ever written.
When I came across this story in a recent New Yorker profile of Aretha Franklin, I was reminded of a talk about the future of advertising given by the internet entrepreneur John Battelle (yep, I'm probably the only person in the world to make that connection).
Battelle is one of the shrewdest and most successful media players of the online era – a co-founder of Wired, The Industry Standard and the online ad network Federated Media. In his talk, Battelle asked: "How can we make advertising inherently valuable in people's lives?" Good question.
To get there, Battelle said, a few things have to change. First, we have to get a lot better at using data to understand what customers want. Second, we need customers to feel OK about personalised messages. Third, we need to build an ad-tech infrastructure that will probably be the single largest processing system in the history of the world.
Then, he added, there's "the piece that wraps it all up" – something only human beings can do: "You need creativity."
It's refreshing to hear someone from the ad-tech world acknowledge this. But here's the rub. "We're not far along on that one yet," Battelle said. "Creativity flowers when you have the box. Then you can be creative inside of it. We're working on that."
Is liberation always good?
That day in New York, Wexler gave King and Goffin a box. Instead of regarding it as an unacceptable curb on their creative freedom, they received it as a gift.
In advertising, we greeted the fragmentation of old media as a liberation. No longer would we be constricted by conventional formats: TV, press, posters. Our creative imaginations could roam freely across the cultural savannah.
Yet, today, advertising has a lower cultural status than ever. The ideas that won at Cannes used to be loved and applauded by millions; these days, the audience for some winners appears to consist largely of the jury. The most talented young creatives in the world are less likely than ever to beat a path to ad agencies.
Of course, we can blame research companies and procurement directors for making it so tough to turn great ideas into reality. But at least one reason for this malaise is that our creative people have too much freedom.
Agencies don't like briefs that place restrictions on what creative teams can do. They try to avoid starting with a "media requirement" and shy away from talk of "the creative idea".
But the truth is, freedom can be an inspiration-killer.
Tell a creative person she can do anything she wants, and she will often respond with a kind of list-lessness, verging on paralysis. Creativity thrives on constraint. Hence the sonnet, the symphony, the sitcom, the five-act play, the hour-long TV drama. Beautiful boxes, every one.
What are our equivalents? The 30-second TV ad, the single-page press ad, the 48-sheet poster. These boxes generated thousands of brilliant, widely adored ideas by constraining the imaginations of geniuses such as Bill Bernbach, Sir Ridley Scott and John Webster.
Am I suggesting, then, that we get back in our boxes? Partly. I think the industry gave up on these formats too soon. Sure, they were born of particular technologies, used in particular ways, at particular times. Yes, things have moved on.
But consider this. The song title Wexler gave King and Goffin that day wasn't the only box they were given. They were also working within the constraint of a tightly defined creative form: the three-minute pop song.
The pop song emerged from a particular technology at a particular time. In the first part of the last century, the easiest way to produce and distribute music that people loved was on a ten-inch vinyl record, and those records could only hold three or four minutes of music per side. Eventually, the seven-inch vinyl single became the dominant format.
The other reason for pop songs' short form was that most people got to hear the records they went on to buy for the first time via another new technology, radio – and radio stations appreciated brevity.
Now, let's pick up the needle and drop it on the present day. The technology of music production, recording and distribution is utterly transformed. There are no limitations on the length of an MP3 or a SoundCloud clip. Apple Music doesn't play ads.
Yet nearly all the tracks on most recent albums, from Justin Bieber to Taylor Swift, have running times of around three minutes – the same as Franklin's recording of (You Make Me Feel Like) A Natural Woman.
Not only that, but these songs are recognisably the same species that existed when Elvis Presley first leaned into a microphone. They have verses, choruses and lyrics about love and loss.
Any art consists of a dialogue between what the artist has to say (the content) and the constraint within which she works (the form). The music industry dropped a format – the seven-inch single – but it didn't drop the form. In advertising, we dropped both. Today, we celebrate "content" but, when it comes to form, we're at a loss.
Keeping the form alive
If that's the problem, what's the solution?
First, let's accept that the old forms should and will endure, even if they appear in different formats. A TV ad on YouTube is still a TVad, and no less worthy of creativity and craft.
Second, we need to acknowledge, as Battelle does, that we're in a transitional period. Eventually, a new box will emerge – one that is capable of inspiring as much brilliance as the old ones; a media format that operates as a creative constraint tight enough to inspire, loose enough to allow novelty and simple enough that consumers will recognise it and find it valuable.
A challenge
Rather than just waiting around for this definitive new form, I think we should get together and hothouse one. The best and brightest minds from creative agencies, media agencies, Facebook and Google should be collaborating on this challenge.
Sure, we all attend meetings and conferences on how to make more effective communications. But rarely, if ever, do we focus single-mindedly on this question: how can we develop a new form that can make our content better – one that will generate as many unforgettable branded stories in the next 50 years as the TV ad has already done?
Calling for a new form isn't the same as calling for conformity. Whether it's Bohemian Rhapsody or Can't Feel My Face, the three-minute pop song has been tweaked, stretched and smashed to pieces by a succession of innovators over the past 50 years. Long may it continue to be so.
But in order to think outside the box, the first thing you need is a box.
Ian Leslie is an author who writes about ideas, culture and politics
---
Admen love to spin a story. From Bill Bernbach to Charles Saatchi, the history of advertising is littered with rebels and raconteurs, with myths as well as legends.
But the greatest story of all has hardly ever been told. It's the story of a forgotten hero whose innovations disrupted the industry. His name is Sylvester "Pat" Weaver, and he's the invisible influencer who changed advertising forever.
Pat was born in 1908. He joined Young & Rubicam in the 30s where, by the age of 29, he was running the radio operation. This was the era when radio ruled the (air)waves and 30-minute brand-sponsored "soap operas" were the most popular form of mass marketing.
His meteoric rise was temporarily halted by the war in the Pacific. After enlisting, Pat spent two years on a navy frigate hunting Japanese subs before returning to New York in 1945 and reinventing the fortunes of Lucky Strike for the American Tobacco Company.
He rejoined Y&R in 1947 but it was in his next role at NBC in 1949 that Pat would find himself at the intersection of history. He had joined as a programming executive and would go on to enjoy a glittering career, eventually becoming the president of the network in the 50s and launching not one but two of the longest-running US TV shows, The Today Show (64 years and counting) and The Tonight Show (a mere 62 years old).
But 1949 would prove to be the pivotal year. Because it was then that Pat was pitched into a fight with his former colleagues. As TV continued its rise to media dominance, advertisers had taken the 30-minute format and ported it to the new platform. And why not? It was a model that had served them well for decades.
But Pat saw something they didn't: the 30-minute model didn't work for people. It didn't reflect the way people wanted to consume content in this new medium. Pat alone realised that there was a better way. Instead of 30 minutes, the new standard would be 30 seconds, and multiple brands would fill slots one after the other like in a magazine.
Madison Avenue called Pat a traitor. But he was right and the numbers proved it. In 1949, the US TV ad market was worth $12.3 million. By 1951, it had grown to $128 million. Pat's foresight and his understanding of people created a revolution. In fact, his influence didn't stop there: 1949 was also the year that Pat's wife gave birth to his first daughter, Susan Alexandra. We know her as Sigourney Weaver.
Time for another revolution
Pat was a visionary who was determined to put brands in service of people. I often wonder what he would make of the world today (he passed away in 2002) – but, more to the point, I wonder what he would do.
Of course, he would be struck by some profound changes. He would marvel at mobile technology, connectivity and the new opportunities that brands have to be part of people's lives.
But Pat would also be surprised by the similarities. He would see the 30-second ad spot ported to mobile, just as he saw the 30-minute show ported to TV. He would see people embracing a new medium faster than businesses. And he would see measurement models struggling to adapt.
Sixty-seven years after kick-starting one revolution, Pat might feel the time is right for another.
If Pat were running a media or creative business today, I think he would ask three simple questions. And, in doing so, he would address the three big challenges that all of us face.
First, he would ask: "How do I start?"
We know that he would begin with people. He would see that people are spending more than two-and-a-half hours every day on mobile in the UK. That's 60 per cent of all time spent on digital devices. But he would also see that old habits die hard. That's why adspend on mobile globally is three times lower than time spent.
Pat would start over. Rather than planning his media spend based on last year's budget, he would take a "zero-based" approach – free from historical prejudices, assumptions or comfort zones.
In matching budget to eyeballs, Pat would establish mobile as an equal partner. But what if he went further? Brands such as Heineken are committing up to 80 per cent of their digital budget to content created for specific channels and are building processes to make that happen. This is the next step towards becoming truly mobile-first.
That brings us to the second question: "How do I get it done?"
Here, Pat would need to distinguish between strategy and execution. When it comes to strategy, he could learn from brands such as O2. The first step for O2's planning team before any campaign is to develop a messaging matrix in which they map out exactly what they want to say across every single channel where their customers are present.
That messaging matrix then informs both the content delivery and production schedule. It's an intensely complex process – but better complexity at the start than chaos at the end.
Execution is changing too. Pat could follow the lead of agencies such as Anomaly and create new roles that accurately reflect the needs of a mobile audience.
Anomaly recently hired its first video strategist to get to grips with what video content should look like across mobile and digital channels. The agency can then plan material specifically for these channels as part of a production shoot rather than creating a single 30-second spot for distribution everywhere. That's the kind of innovation Pat would appreciate.
The final question is arguably the most important of all – and one where we have the most progress to make: "How do I know that it works?"
Back in the 50s, Pat faced the scepticism of Madison Avenue when it came to proving the effectiveness of his new 30-second ads. Working with Nielsen, he developed a measurement model that answered the doubts.
Our current measurement model is broken. We're using metrics designed for a web-based world of clicks and cookies, not the mobile environment of apps and discovery.
At Facebook, we have always believed that people-based measurement is the only way to understand the true value of mobile. In 2014, we acquired a company called Atlas Solutions to help us track the impact of ads across devices and from online to offline. Atlas has helped us understand just how flawed the cookie-based measurement model has become. Atlas data tells us that cookie-based measurement leads to 58 per cent overstatement of reach and 141 per cent understatement of frequency. Even worse, it fails to capture 12 per cent of conversions.
For the first time, we're now building a compelling picture of mobile's critical role in the consumer journey. I think Pat would agree that this is the final, missing ingredient to shift the industry to a mobile-first mindset.
Sadly, Pat isn't coming back. But I think we're up to the challenge. Mobile will reveal the next Pat Weavers. It will reward the fearless, the innovators and the visionaries. It will give us the chance to do what we do best: to go out and create new stories.
Steve Hatch is the managing director, UK and Ireland, at Facebook