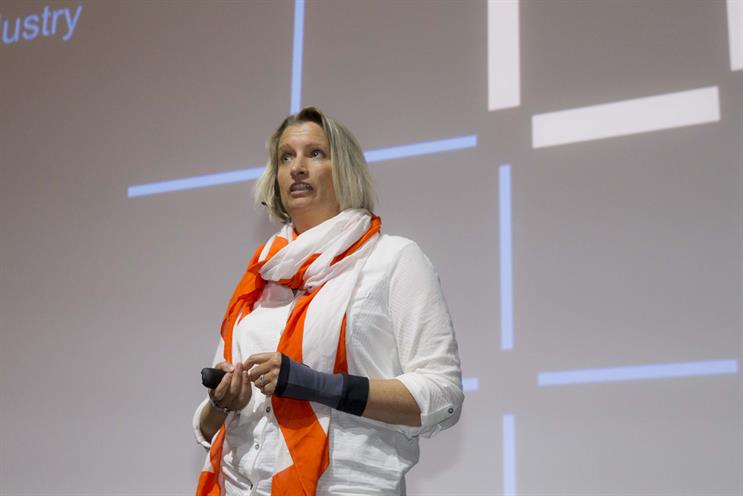 Previously, clients often had to wait until the end of a campaign to resolve any discrepancies between what was spent and where it went, Alison Davis, lead industry business development consultant, telco, media and entertainment, IBM, explained during Campaign's Blockchain Breakfast Briefing this morning.
"We asked, what if you could notice the differential, work out why and fix it, and continue ad buying at the point of which the ad buying occurs? We worked with Unilever and Mindshare to build a media blockchain that's capable of live reconciliation," she said.
But can Unilever's buying power be scaled to the point where all parties jump on board?
"Possibly," Davis said. But, why wouldn't an agency or an adtech vendor want to stand up and be recognised for the work they do, she asked.
"I am pleased to say that an adtech provider has come to us and said that they don't want to be regarded as an intermediary that adds no value to the process. They are proud of the service they provide and they want it recognised on the blockchain," Davis said.
Perhaps it's time agencies get together and take the lead, Campaign's global head of media Gideon Spanier asked Davis in an on-stage interview.
"I could absolutely see that happening," Davis responded. "There is a lot of why me, what about everyone else? But why not get around the table with key leads?"
But is blockchain truly the solution the media industry is looking for? Opinions were divided on a during a lively panel debate on the topic.
Both Mary Keane-Dawson, chief executive of Truth, and Ashley Mackenzie, founder and chief executive of Fenestra are, of course, proponents of the idea that blockchain is part of the solution.
"I think that blockchain can certainly help with bringing transparency to media, but problems in media go deeper and wider," Keane-Dawson said.
It does depend on human buy-in and behaviour, Ruth Zohrer, chief product officer of Mindshare, commented.
"Probably. Guns don't kill people, people kill people, and it is about the behaviours and operating practices as much as it is the technology," Mackenzie agreed. "What tech can do is drive these issues out to the margins rather than have it centre stage."
The problem is that while blockchain could be a solution, it is not one that will be implemented in the near term, Julie Langley, partner of Results International, said. "There are too many challenges to be overcome."
In a short presentation just prior to the panel, Langley noted that only 6% of all M&A investment in blockchain was taking place within the marketing and advertising sector. "Mostly, it's blockchain companies buying other blockchain companies," she said.
Dan Gilbert, chief executive of Brainlabs, is adamant that blockchain will not solve media transparency any better than good client-agency relationships and practices will do.
"I think blockchain is a distraction for marketers. It's something that's getting in the way of real solutions," he said.
Keane-Dawson disagreed with Gilbert, stating that his point of view comes from a very naive perspective.
Mackenzie, however, acknowledged Gilbert's points, but said that the industry was not ready for a complete behaviour change. But a technology solution on the table could potentially help the process along.
"I don't think most publishers or advertisers are ready to embrace the complete transparency of blockchain," Langley said. "It will need someone with deep pockets to drive change the mindset. Someone, perhaps, like Unilever."
The panel concluded with a summary that while blockchain will not be the magic bullet that solve all of media's transparency and trust woes, it will could be the start of a solution that will lead to an industry-wide mindset shift. But only of the people involved are willing and dedicated to finding the solution.