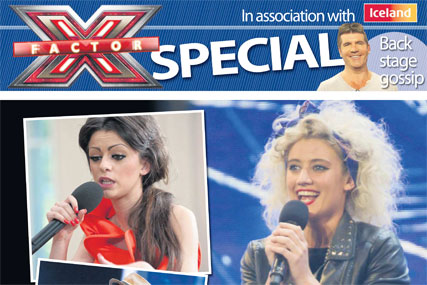 The supplement will launch on 10 October with Iceland as its main sponsor. It will compete against X Magazine, a weekly glossy title published by Haymarket, the publisher of MediaWeek.co.uk
The supermarket is hoping to strengthen its current "real mums" TV drive, in which it swapped its cast of celebrities for 17 customers.
'The X Factor'-devoted supplement will feature the latest news from the show, views from the judges and contestant gossip.
As well as shared branding on the cover of the pullout, Iceland will also receive branding strips and marketing support throughout the campaign.
Nick Canning, executive director of Iceland, said: "This media opportunity gives us a fantastic chance to put together our new campaign of Iceland mums with the News of the World and 'The X Factor'. They both represent a very strong fit with our target market."
The deal was negotiated between Mediacom North and Kirsten Ashwell, creative solutions manager, News International Manchester.