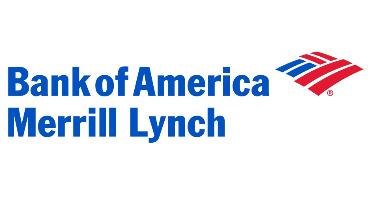 The revamp, created by The Brand Union, will be backed by an international ad campaign for its global commercial, corporate and investment banking businesses. The campaign breaks today.
The new logo is based on the previous Bank of America identity with its predominant blue and red colouring. Merrill Lynch's bull motif has been dropped from the corporate branding, although it will appear in an ad campaign for Merrill Lynch Global Wealth Management later this year.
The press ad, also by The Brand Union, states: 'Since the coming together of Bank of America and Merrill Lynch, we've emerged as a business of strength, size and capability.' It uses the strapline, 'Signed, sealed and delivering'.
Bank of America acquired Merrill Lynch last year to prevent the beleaguered financial services brand from collapsing.
Crispin Jameson, WPP Team Leader and chief strategy officer for The Brand Union said: 'The new identity symbolises the forging together of two of the most recognised brands on the financial landscape to form a new powerhouse.'
Bank of America Merrill Lynch is one of Bank of America's three businesses, providing broad financial services to mid-market, corporate and institutional clients.