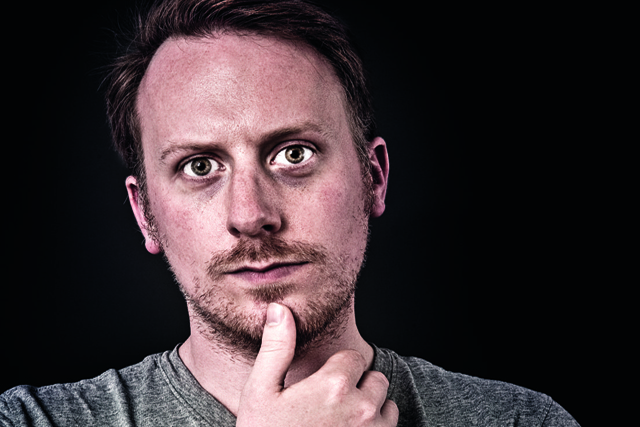 There's nothing wrong with creative destruction. But are we really attacking big, dangerous marketing ideas that need to die? Or are we just indulging in internecine scraps for our own commercial ends?
Take TV. Google's Eric Schmidt claimed that YouTube's battle with TV was "already over"; two years ago, The Guardian was talking big numbers such as two billion global users a day and 35 hours of videos uploaded a week. But Thinkbox fights back: TV viewing is as high as ever; ROI is better than ever thanks to the falling cost of TV spots.
Or market research. Lots of planners love to have a pop at research – recently, Martin Weigel, the head of planning at Wieden & Kennedy Amsterdam, was dropping "truth bombs" on Ipsos at an event it had invited him to talk at, much to the glee of the (mostly creative agency) crowd. To be fair, he was at the IPA headquarters, whose Marketing In The Era Of Accountability had shown that campaigns reporting "favourable pretesting results actually did significantly worse than those that did not".
But its authors, Les Binet and Peter Field, were careful to point out that "the data are clearly not suggesting that pretesting is entirely worthless" – which surely comes as a relief to companies such as Unilever, Procter & Gamble and GlaxoSmithKline, which continue to use it and make effective advertising.
While entertaining, the problem with all this furious debate is that no-one really wins. Everyone's a little bit right and a little bit wrong: TV's great, but so is online video; research can kill great ideas, but it can also protect them. Boringly, as in life, there is no dramatic answer: it just depends. This isn't true iconoclasm. It's sabre-rattling for commercial ends. But, in attacking each other, we're letting some genuinely dangerous ideas lumber around unscathed. The marketing world desperately needs iconoclasts – and we aren't delivering.
Consider positioning. It's intuitively appealing, but it's increasingly apparent that it's a mirage. Byron Sharp, Andrew Ehrenberg, Patrick Barwise, Sean Meehan – all have found very strong evidence that consumers don't buy brands because they're differentiated, and yet we still waste a lot of energy hunting for USPs where there are none or, worse, conjuring "emotional positionings" to make up for their absence. According to most empirical data (much of which is a decade old or more), this is a waste of time – but are agencies banging on clients' doors in the middle of the night to alert them? With a few honourable exceptions, no.
Or persuasion: another idea that animates almost every brief you see in the form of the proposition (or something like it) and supports (or something like them). Paul Feldwick and Robert Heath's 50 Years Using The Wrong Model Of TV Advertising is pretty conclusive: TV advertising doesn't work by persuading people of facts. Yet that's how most of it is still made. In Marketing In The Era Of
Accountability, Binet and Field find evidence for Heath's theory of low involvement processing (whereby advertising can indeed work without being consciously processed or noticed), and yet the idea of attention is still fundamental to how we judge our most expensive creative work.
These are just two ideas that desperately need some of that firepower we're currently wasting on unwinnable, unhelpful squabbles about TV advertising or mass media. Why are we ignoring them? Maybe they're not as fun. You can't pick fights with ideas, you can only slowly change the way you work. But we're conning ourselves with these battles: too often, we think we're taking down dangerous icons when, really, we're just squabbling at their feet.
---
Nick Hirst, joint head of planning at Dare
---
For more insights, see our other Applied Thinkers