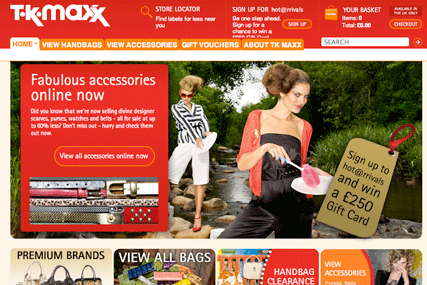 iCrossing will aim to drive internet sales across TK Maxx's website. New functionality enabling consumers to buy discounted handbags, accessories and skiwear on the website went live at the end of May.
The agency will use its paid-search campaign management tool, Merchantize, to track e-commerce performance, analyse customer journeys and perform testing to determine the most effective combination of search terms, ad copy and landing pages.
ICrossing was previously known as Spannerworks in the UK, before changing its name in January 2008.
Its clients include Epson America, Toyota, Travelocity and The Coca-Cola Company.
TK Maxx's website became the first e-commerce site for US parent company TJX, which owns retailer TJ Maxx in the US and HomeSense in Europe.