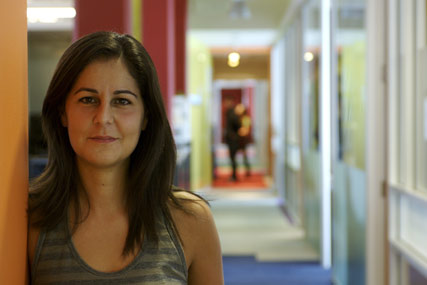 Reporting to Simon North, the chief executive, she will take charge of the day-to-day running of the business. She will also work closely with Beeker Northam – Dentsu's executive planning director, who was hired earlier in the year from glue London – in developing the agency and driving new business.
The appointment is the latest made by Jim Kelly, the regional director for Dentsu Europe, as he attempts to build Dentsu London into a successful domestic agency.
He said: "Ida is going to be the agency dynamo that will drive us forward. She has bundles of energy and a fantastic track record at Rainey Kelly."
This will be the second time Kelly has hired Rezvani. As one of the founders of RKCR/Y&R, he gave her her first job in advertising as a graduate trainee in September 2000.
He says: "It's always good to see a graduate become a manager and I hope we can now give her the chance to further develop her career."
In her nine years at RKCR/Y&R, she has worked on a number of accounts, including Virgin Trains, Visit London and Marks & Spencer, on which she became the business director in 2007.
Alongside her role as deputy managing director, she was also the head of account management, a role she picked up in July 2009.