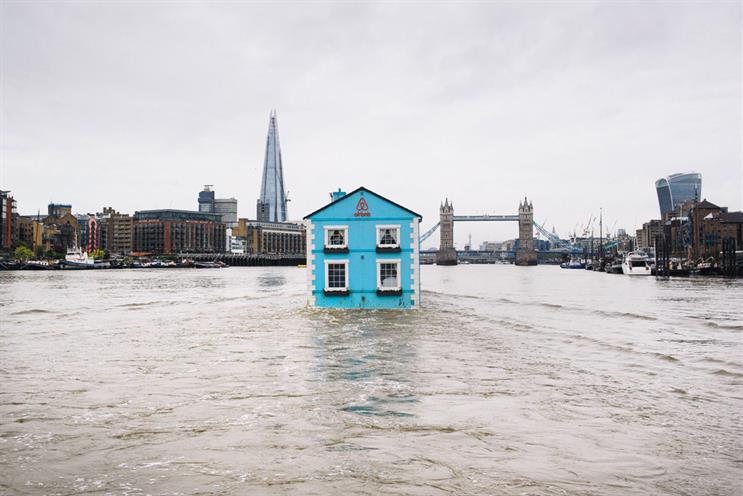 Following the theme of the recently relaunched Campaign, it felt like a good time to talk about the new breed of planners, which I'm calling "idea planners".
These are planners who embrace both the expertise of traditional account planning (dissecting a brand and why consumers might want that brand in their lives) and communications planning (understanding how to create ideas that will travel and change behaviour). And, yes, I do mean creating ideas, not just working out where they go. Communications planning is often incorrectly used as a way of rebranding media planning; however, if you look at the broader application of communications planning in other sectors, it has a far more holistic role. Political election campaigns are a good example – communications planning normally involves identifying the right message for the right audience, followed by the idea for communicating it.
Therefore, in our business, the days of segmenting planners into individual skillsets seem very antiquated. We need our planners to be broadly skilled in analysis, culture, media and technology, with a very healthy dose of intuition. With all these skillsets in place, the planner is then best-placed to create a sufficiently robust and "match ready" idea. So much so that, if an idea is conceived correctly (in partnership with some brilliant creative minds), it can be easily slotted into the brand's ecosystem and will find its own channels to the consumer – ie plan the idea, not the channel.
These ideas have a different make-up and design to them. They are often providing an immediate consumer benefit and have a momentum that continues well beyond media investment.
A recent example from Adam & Eve/DDB is our work for Temptations, which resulted in the creation of a cat collar that enables cats to "talk" to their owners. In the competitive world of cat-food marketing, where only the truest insights cut through, owners' desire to communicate with their cats is about as true an insight as you'll ever get.

Temptations' cat collar
However, the real secret to good idea planning is that the idea contains a purpose that demands a more profound appraisal. Not necessarily "worthy", but something that consumers can use as a point of differentiation and believe that, by making their selection, they are contributing to something significant. Axe encouraging young people to shower together to save water is a good example.
Built for purpose or made for marketing?
Just as ideas are changing in their conception, so is the way a brand exists within the lives of consumers. Idea planners therefore have to ask their clients a tricky question: is their brand truly "built for purpose" or "made for marketing"?
Over the past few decades, there are plenty of brands that have thrived as proudly "marketing-led" – their reputation and appeal are as much built from how they market as they are in the product or service they provide. It feels wrong to name any one brand but it's fair to say the biggest examples were born in the US, are of enormous scale and have spent huge amounts ensuring everyone sees their logo. Arguably, they have created such high levels of brand recognition that their legacy will be how they have become ingrained in consumers' minds as a logo rather than the product they sold.
But we are seeing the emergence of brands that are "built for purpose" – they have been designed and launched with a purpose that doesn't need to be wrapped in so much marketing confection. They have a powerful thought at the heart of them, driven by a clever service or product thought, usually released into the world as a technology story. Airbnb ("Belong anyhere") and Sonos ("What matters most is how you listen") are great examples.
That's not to say the "made for marketing" brands aren't adapting. Many are aligning themselves with good causes to contribute to existing important purposes, such as Kenco's award-winning "Coffee vs gangs" campaign. Or they are finding a new, credible purpose, sometimes out of necessity to survive – if you are in the business of marketing high-sugar or high-fat foods to children, then the clock is ticking to find a new course. There has been some criticism around brands doing this as some believe they shouldn't veer from their core offering. I would argue that, in today's far more accountable world, there is at least a need to take a position rather than just having a positioning.

Kenco's "Coffee vs gangs" campaign
So with all this in mind, the new breed of idea planners not only have to possess broader skillsets, they also need to be on the frontline of understanding and challenging brands about their make-up and where they can have a bigger purpose in people's lives. Only then can they determine what is most credible and create the right kind of idea, content strategy and accountability measures. Accountability, in particular, is increasing in importance as we see more "doing good" categories at awards shows and studies showing that brands that do good do better.
Jon Forsyth is the founder and chief communications strategy officer at Adam & Eve/DDB