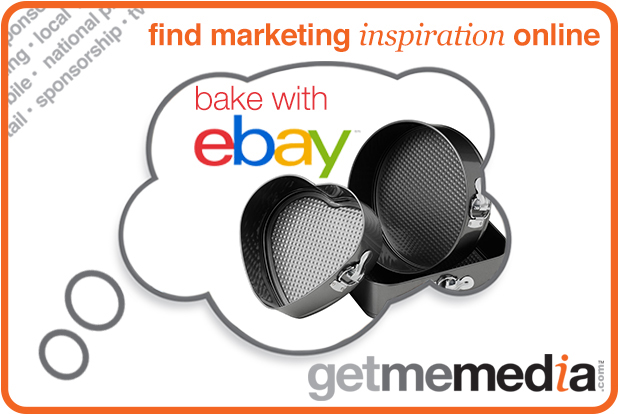 eBay is a great starting point for novice bakers who don't know where to buy their baking kits and excellent for experts who need "long tail" baking equipment.
During the summer period last year, eBay sold an item from their baking categories every six seconds! With a huge selection of baking and decorating equipment, eBay are offering the opportunity for sponsors to target the existing enthusiasts and those who are just starting out.
Associate your brand with the new wave of home bakers and shift brand metrics like awareness, brand consideration and approval by being the first to sponsor this exciting, new opportunity.
View more here: http://www.getmemedia.com/ideas/sponsorship-of-ebays-summer-of-baking/ebay.html