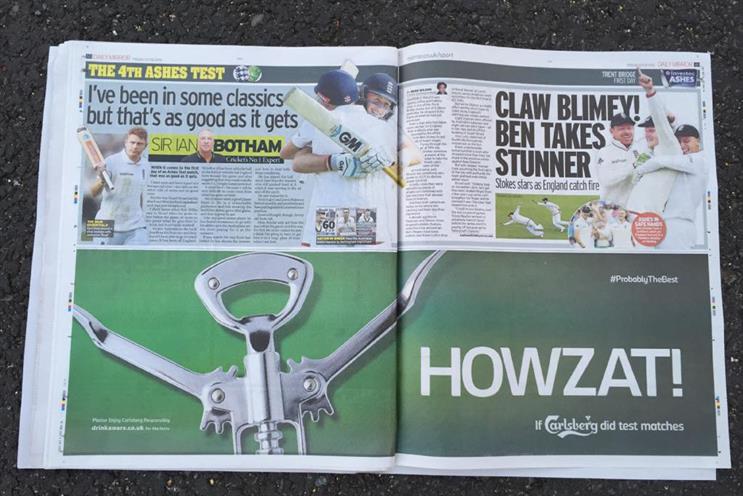 The ad, created by Fold7, shows a corkscrew with its arms out with the text: "Howzat." It was published in the Daily Mirror on 7 August.
It is part of the brewer's 'If Carlsberg did' campaign. Small text on the ad reads, "If Carlsberg did test matches."
Marc Nohr, the chief executive at Fold7, said: "It was a full team effort to deliver this execution in under three hours, and something we're fully equipped to do.
"We pride ourselves at Fold7 on delivering 21st Century advertising, which along with great creativity also requires fleet of foot thinking and nimble delivery."
Earlier this summer Carlsberg created a billboard poster that dispensed beer.