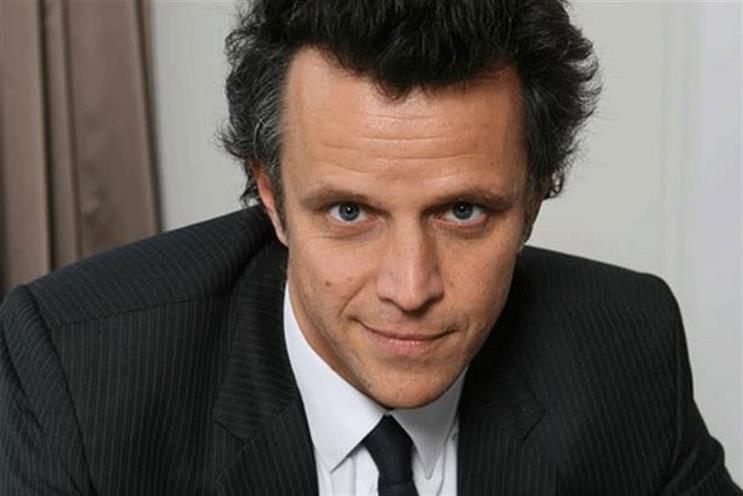 He spoke to Campaign after news that Robert Senior, the worldwide chief executive of Saatchi & Saatchi Fallon, was being elevated to a new leadership position overseeing the group's UK creative agencies. This is the latest move in the restructure at Publicis Groupe, which was initially announced in December and left many questions still to be answered.
In the newly created role, Senior will be responsible for ensuring greater collaboration between the individual agencies. He is also expected to oversee the financial performance of the collective group that includes Saatchi & Saatchi Fallon, Leo Burnett, Publicis Worldwide, MSL and Prodigious. Bartle Bogle Hegarty will make use of the new group, but will sit separately due to a legal agreement it has in place protecting its autonomy until 2022.
For Sadoun, these changes are critical to ensuring the group's future success because greater collaboration will allow agencies to provide a better service for clients.
"What really matters is that what we are putting place is not a reorganisation of the creative agencies. It is a new organisation of Publicis Groupe. We are putting the client at the centre with full access to our capabilities," he says.
In practice this means that, assuming there are no conflict issues, a client could choose to work with different Publicis Communications agencies in different countries. It also means that within countries, one agency can use the capabilities of another to provide clients with a more rounded service offering.
But to allow clients to cherry pick, Publicis Groupe needs to simplify its structure. "My vision is very simple," he says. "What matters the most is to make my creative brands stronger than ever. I'm not here to create a new corporate layer. I am here to make sure that Publicis Communications is a tool for integration. To bring to each of my creative brands the best expertise in digital, shopper, PR, and make sure each of them can deliver and take a fully integrated approach to each of our clients," he says.
Sadoun is keen to stress that this new structure will not undermine the individual agency chief executives. They will now have dual reporting lines – to their worldwide chiefs as well as Senior. He says they will still have control over their individual agency's performances but through Senior, they will now have access to broader capabilities within the group. Sadoun is taking responsibility for this collaboration in France.
Nor, argues Sadoun, should the change be interpreted as a step away from the individual agency brands. He says that he is still very committed to the individual brands and that the business will continue to invest in them. "What has not changed is the quest for creative excellence and importance of the individual brands and culture," he says.
For example, he says: "I'm so proud of what Guy Wieynk has achieved at Publicis [Worldwide's UK arm]. Publicis was nowhere two years ago. Now he has built an integrated model and is starting to win big."
But he adds: "What is changing is the collaboration. With the changing consumer journey, thinking one agency alone can fix everything is a mistake."
What this will allow the group to do is to help one agency access the expertise of another. "You collaborate as much as you want. It is not a constraint, it's an opportunity," he says.
Sadoun responds to criticism that nothing gets done by committee by arguing that it can be a good thing if it allows people to share knowledge. He points to Wieynk, "who has incredible knowledge in technology", and Senior, "one of the best advertisers in the market, if not the best". "If I didn't have them sharing expertise, I'd be a fool," he says.
Of course, to ensure the agency leaders play ball, they need to be incentivised accordingly. As a start, the group is believed to be creating one P&L for the UK creative agencies, which will be overseen by Senior, although the details of this are still being worked out.
Sadoun is honest that these changes are still very much a work in progress. But he says that if the company is serious about transformation, it needs to act quickly instead of just talking. After all, in a market that changes so quickly, he says: "You can't stay still."