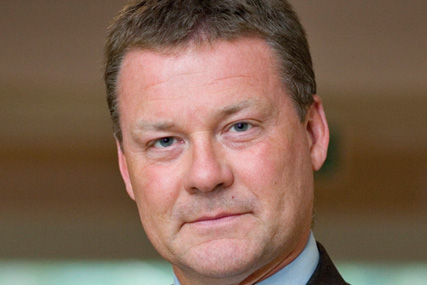 Speaking at Haymarket Brand Media's inaugural Big Media Debate, News International's Hayes admitted he "wrote the business plan" behind the controversial move, and suggested the quality of future journalism could depend on it.

"If [the paywall] doesn't work then I'm in the shit," said Hayes. "I think that if it doesn't work we face a future of less good media."
The Times and Sunday Times launched their redesigned websites today and will begin charging next month after offering registered users a free trial for one month.

Once operational, users will be asked to pay £1 a day or £2 a week for access to both titles. Previously, content from both titles has been freely available through News International's Times Online site.
Hayes has led commercial operations at the publisher behind The Times and The Sun since June 2008, when he was promoted to managing director, commercial.

He dismissed suggestions that News International's online success was dependent upon other publishers implementing a similar subscription-model.

"I think it can work for our business and if others want to pursue their own models that's fine," he said.

"Digital is still a very, very, very young industry and people will experiment."

Meanwhile, James Harding, editor of The Times, has today suggested the success of the planned paywall could be pivotal to the survival of the quality newspaper.

Talking to Radio 4's 'Today' programme, Harding said: "Everyone talks a great deal about the viral capabilities of the web.
"We're worried that viral capability wipes us out and actually what's much more important to us is that we create a sustainable economics for the future of journalism online."
Read more on Brand Republic
As The Times new website goes live, is this the dawn of anti social media?