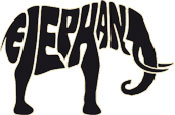 The mailing, which breaks on 14 March and has been created by direct agency DMS, asks supporters to send an action card to the minister for biodiversity, Joan Ruddock MP, to prevent China from being able to trade legally in ivory.
According to IFAW, an agreement has made been by the Convention on International Trade in Endangered Species to stockpile legal ivory for sale in the near future.
The Convention will meet in July to consider China as a trading partner for the stockpile. IFAW fears that allowing the country to import legal ivory will enable traders to launder illegally poached ivory.