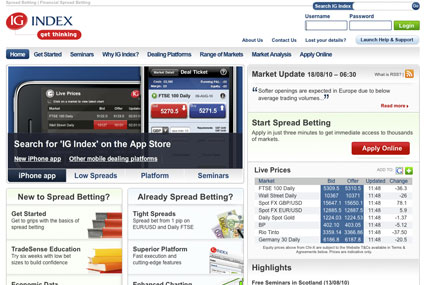 The company has started contacting agencies regarding the business, which is worth around £12 million in billings.
WPP's MediaCom is the incumbent on the account, having picked up the consolidated business in August last year with a pitch against PHD and ZenithOptimedia.
Before MediaCom's appointment, IG Group had worked with different agencies on a regional basis.
IG Index was launched in 1974 as the world's first financial spread-betting company. It relaunched last year and now operates in markets across Europe, as well as in the US, Australia and Singapore.
DDB London oversees the global advertising work for IG Index. The agency was appointed in October 2008 and was handed the task of raising awareness of the number of spread-betting opportunities that the company has to offer in each global market.
Alongside the Index, IG Group also operates a sports spread-betting arm, Extrabet. However, it was reported last week that the company has recruited PricewaterhouseCoopers to find a buyer for the unit.