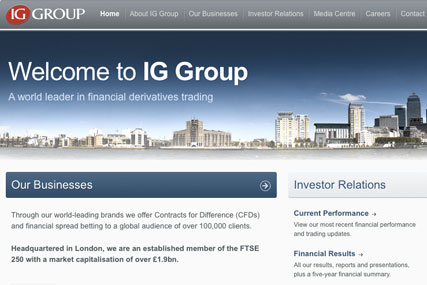 It is understood that Media Contacts won the digital account after a pitch against the incumbent WPP-owned MediaCom and one other agency. MediaCom will continue to handle the offline business.
Media Contacts will be responsible for managing traditional display for IG Group's brands, including IG Index, as well as leveraging partnerships, mobile, video and other activity to generate account sign-ups.
Paul Frampton, the managing director at MPG Media Contacts said, "IG Group's heritage is based very much around data and technology so it's a very good fit for us.
IG Group launched in 1974 and operates in markets across Europe, as well as in the US, Australia and Singapore.