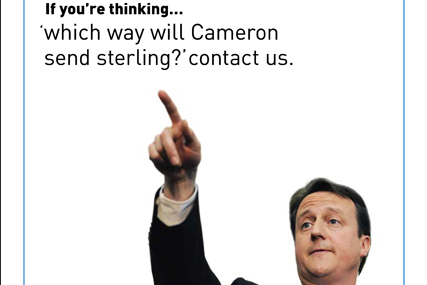 The campaign, by DDB UK, links the implications of economic policy under the new Conservative-Liberal Democrat coalition with IG Index's services.
One execution states: "If you're thinking... 'which way will Cameron send sterling?' contact us." It also explains how the spread betting process works, adding: "Financial spread betting provides a simple, tax-free way to profit from rising and falling prices."
The ads, which will run in titles such as City AM and the Evening Standard, form part of the overall IG Index 'Get Thinking' brand campaign. Media planning and buying has been handled by Mediacom.