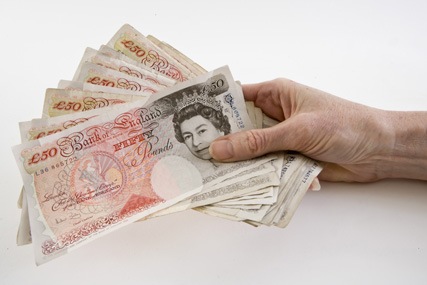 Everyone knows the story of "the boy who cried wolf". After a while, people became bored of the tedious little chap spreading unwarranted concerns of impending lupine attacks. So they ignored him.
Ultimately, he was vindicated, and it turned out there really was a wolf. And what was his reward for this vindication? He paid the ultimate price, and ended up in the wolf's tummy tum tum, presumably with a couple of little pigs, some sticks and a bit of straw.
And what is the moral of this story? As Woody Allen almost said: "Just because you're paranoid, doesn't mean they're not out to get you." The problem with the Bribery Act is that there was so much hype about the demise of corporate hospitality, that when the Justice Secretary, Ken Clarke, clarified that there was no intention of banning trips to Wimbledon, the Grand Prix or The Ivy, people rushed to the conclusion that there is nothing to worry about. Hurrah! There is no wolf.
There are, however, a whole host of equally serious threats to deal with, and which are more likely to be encountered in reality.
In this instance, a prosecution by the Serious Fraud Office or the Director of Public Prosecutions is the equivalent of being eaten by a wolf. But the number of prosecutions is likely to be small because of financial constraints on the authorities. Their scarce resources may be more appropriately directed at combating fraud in sensitive sectors, and where there is substantial public expenditure at stake.
But there are several reasons why serious risk management is merited. First, failure to comply could be used by clients as grounds for terminating client/agency contracts for material breach. If a client wants to terminate a relationship for any reason, and can show that a breach of the Act has occurred, they'll have the perfect exit strategy - with no notice period.
Second, employees who know about wrongdoing by an agency may have the whip hand in any negotiation of redundancy or dismissal, even it is unrelated to any alleged bribery. If they blow the whistle on any bribery, they will also enjoy special legal protection.
Third, under public procurement regulations, a conviction under the Bribery Act could lead to an agency being disbarred from any public sector appointments. In fact, any agency in that position would probably be doomed, because it is hard to imagine that any private sector client would want to tarnish its own reputation by appointing a disgraced agency.
Compliance starts with a risk assessment, and preferably not on the back of the proverbial fag packet.
You need to assess the nature and extent of any exposure to bribery by your employees and sub-contractors. Internal risk factors include training deficiencies, a lack of clear policies or financial controls on issues such as facilitation payments, or a lack of board-level leadership. External risks include doing business in "high-risk" countries. Transparency International publishes the Corruption Perceptions Index, which indentifies South Africa, India and China as high risk.
The risk assessment should be well-informed, documented and presented to senior management with a view to driving the creation of appropriate and proportionate procedures to prevent corruption by the agency, its employees and sub-contractors. The risk assessment should be reviewed periodically, or when there is a relevant change in the business, such as opening a new division or an office in another country.
The procedures implemented by an agency should be proportionate to the risks identified in the risk assessment, and to the nature, scale and complexity of its activities. They should be clear, practical, accessible, effectively implemented and enforced. They may include policies on bribery, hospitality, facilitation payments, disciplinary procedures and whistle-blowing.
But, as the advertising industry returns to normal from the privations of Cannes, at least there is no need to worry about corporate hospitality, right?
Well, almost. The key is proportionality. Provided your long lunch at The Ivy is proportionate in all the circumstances, you should be fine. At least, that's my story, and I'm sticking to it.
When it comes to entertaining clients, Britain's agencies can't hold a candle to the dazzling, money-no-object jollies offered by media companies to keep their customers sweet.Whether it's trips to the Spanish Grand Prix and the Rugby World Cup in South Africa, wine tasting in France and Tuscany or Carnival in Rio, broadcasters and newspaper groups have always been ready to push the boat out - loaded to the gunwales with largesse - for the sake of the most powerful media buyers. Above is a selection of the best of them.
Brinsley Dresden is a partner at Lewis Silkin LLP
NICE WORK IF YOU CAN GET IT
The Daily Mail ski trip
It's literally a once-in-a-lifetime opportunity - nobody gets invited more than once - and nothing matches it for pure extravagance. The Krug Champagne and the helicopter transfers, along with the bill at Badrutt's Palace Hotel, St Moritz, has been estimated to cost the newspaper an eye-watering £150,000. But, Guy Zitter, the Mail Newspapers managing director, who came up with the idea, reckons it's money well spent. "No-one remembers who took them to Ascot, Henley or Wimbledon," he says.
The Viacom Brand Solutions annual golf trip
No ordinary outing with the clubs; this one involves a stay at the plush Sandy Lane Hotel in Barbados. The event was expected to end when VBS was killed off and Viacom put its ad sales operation into Sky Media. But it continued thanks to a shrewd barter deal done by VBS's then boss, Nick Bampton.
The Clear Channel South African safari
This is said to be a classy affair, the highlight of which is a ride on the Blue Train on its 1,000-mile route between Pretoria and Cape Town. It is one of the most luxurious train journeys in the world.