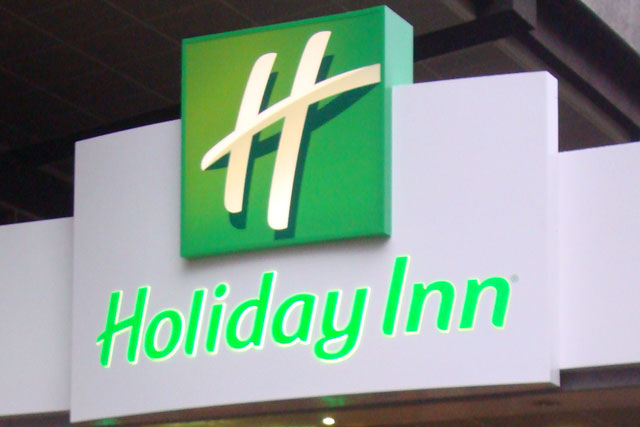 The new training academy announced today (22 February) will provide a staff boost across its 275 hotels and create 1,100 jobs this year.
The new roles will cover hospitality, marketing and corporate positions across its six hotel brands in the UK: Intercontinental Hotels and Resorts; Crowne Plaza, Hotel Indigo; Holiday Inn; Staybridge; and Candlewood. IHG has not confirmed how many marketing positions will be created.
IHG has said it also has the development of 29 new UK hotels "in the pipeline", which are expected to be completed over the next three to five years.
The hotel group is the official hotel provider for the London 2012 Olympic and Paralympic Games. Last week it revealed it had filled 85% of its Locog-allocated rooms for the Games.
IHG has launched the new hospitality training academy in partnership with Newham College, one of the Games' host boroughs.
Richard Solomons, chief executive of IHG, said: "We're pleased to be working with our hotel owners to create jobs and training opportunities in the UK at this time.
"The IHG Academy programme allows us to join with local education bodies in the UK and around the world to provide real-life skills and enhance employment prospects for local people. IHG benefits by having access to talent from the neighbourhoods near our hotels."
The announcement was welcomed by deputy prime minister Nick Clegg, coming at a time when the Government is trying to stimulate economic growth and reduce rising unemployment.
Clegg said: "The British service sector is world-beating, and will soon welcome millions of guests to enjoy London 2012. But reaching this gold standard needs investment in people.
"IHG are leading the way in their sector through a tailored academy programme. It's an added investment that means young people can learn the skills for the industry in a local college, and then start their career in a local hotel.
"This shows real investment in our future workforce, is a huge boost for jobs across the country, but crucially will see local people benefit from training and work."
Follow Loulla-Mae Eleftheriou-Smith on Twitter @LoullaMae_ES