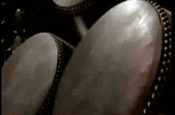 The ad uses the strapline "17.59. It's Guinness Time" which is designed to have a double meaning.

The beer was first brewed in Dublin in the year 1759, and 17.59pm is a key time for sales of the stout, according to the agency.

The ad was trailed on Facebook and will show during tonight's UEFA Champions' League match between Liverpool and Marseilles.