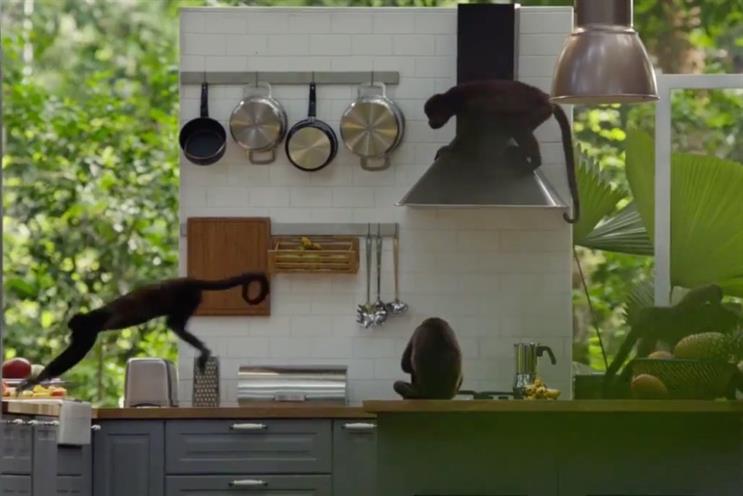 Ikea's latest ad opens with shots of a verdant jungle, close-ups of curious monkeys, before the reveal of a rather incongruous-looking Ikea kitchen deposited on the forest floor.
It's not long before the initially tentative monkeys are turning on taps, opening fridges full of bananas, leaping from work surface to work surface, spilling milk, dropping a cup full of coffee so it smashes on the floor (cue monkeys with shocked faces), throwing eggs at a tree and misusing an espresso maker, to name but a few misdemeanours.
Other animals join in too, including an elephant who uses its trunk to spray water everywhere; while a large cricket-type critter looks on.
For those consumers who suffer from OCD and are, mid-commercial, possibly on the brink of some kind of meltdown, relief is at hand. The denouement literally reverses all the mayhem of the preceding 80 seconds, as one of the monkeys presses rewind on a stereo and order returns.
"Rediscover the Joy of the Kitchen", the endline says.
Ikea has also posted a behind-the-scenes video which shows how it worked with the Jaguar Rescue Centre in creating the ad.
Brand: Ikea
Agency: Mother London