Ikea "Home can wait" by Mother London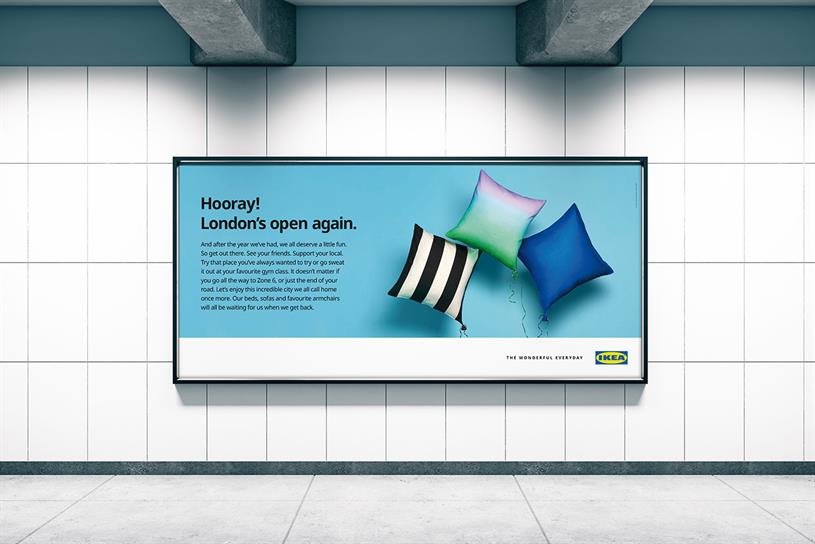 With lockdown restrictions easing, Ikea's new out-of-home campaign with TFL welcomes people back to the capital.
It's time to set aside the sourdough starters and get out and about. The ads use Ikea cushions to create celebratory balloons marking the freedom to enjoy a more open city. "Our beds, sofas and favourite armchairs will all be waiting when we get back," the campaign says.