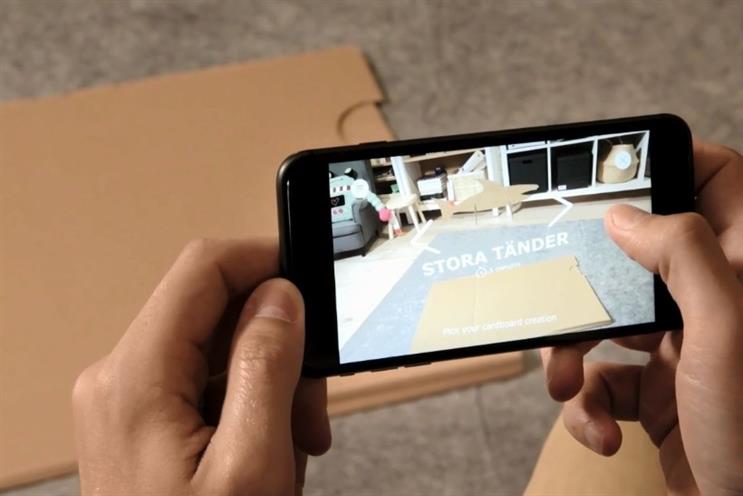 IKEA has launched an A.R. experience for children in a bid to change playtime forever.
The furniture brand teamed up with Wunderman, Kantar Consulting and Mini Mad Things and gave the trio just five weeks in the lead-up to Cannes Lions to bring the idea to life.
Today, in the French Riviera, "IKEA Toy Box" was unveiled.
The concept utilizes IKEA's excessive use of cardboard with an interactive mobile A.R. app that allows the user to transform the material into toys for kids. It calculates the shape and measurements and sets out instructions to create multiple designs.
Agencies evaluated 17 years-worth of online conversations with parents and analyzed 15 million rows of dialogue data to come up with the idea. Wunderman found that behavior and development is the most talked about topic within childcare, second only to pregnancy. Further research unearthed that 50 per cent of parents surveyed struggle to find ideas to encourage creative play amongst their children.
"This exploration and experiment made the sprint to Cannes Lions particularly exciting as we are now at a stage where we can share it with the world," said Daniel Bonner, global CCO at Wunderman.
"IKEA truly understands the need and value of play in the home and we're thrilled we were able to help them investigate new opportunities that promote more creative play amongst their consumers' families. IKEA exists as a space for new ideas and we believe that the IKEA Toy Box project continues to fulfill that promise -- opening up play to children of all ages."
The app was launched in prototype form, and will be rolled out to the public soon.