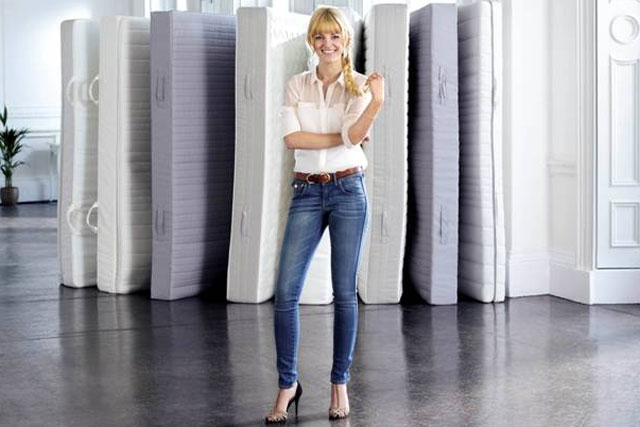 Mother created the campaign, which was based on the insight of helping everyone sleep like a princess, and Vizeum handled media planning.
It is designed to put some glamour into the process of choosing a mattress, which Ikea's advertising manager Kemi Anthony said people saw as a "complicated and dull chore".
The press ads follow a genuine princess, Princess Xenia Gabriela Florence Sophie Iris of Saxony, using Ikea's mattress guide and testing the mattress it recommended. Photographs were taken by Jo Metson Scott.
The princess actually fell asleep on set, according to Mother strategist Katie Mackay.
The radio activity will be boosted by exposure on Absolute Radio with a 13-week sponsorship of the station's evening shows that follows on from a previous sponsorship for Ikea's 'Happy To Bed' campaign.
From today (12 March) until Thursday (15 March), the Christian O'Connell breakfast show team will take turns to present their part of the show from their beds.
The evening show with Mark Crossley will include an in-show feature called 'Happy Inside Track' that will include Ikea voucher giveaways.
Louise Simkins, branded content director at Absolute Radio, said: "We welcome Ikea back … a clear uplift in sales of Ikea bedroom products during the [previous] campaign has created a truly compelling for Ikea to come back and work with Absolute Radio again this year."
Follow Daniel Farey-Jones on Twitter @danfareyjones