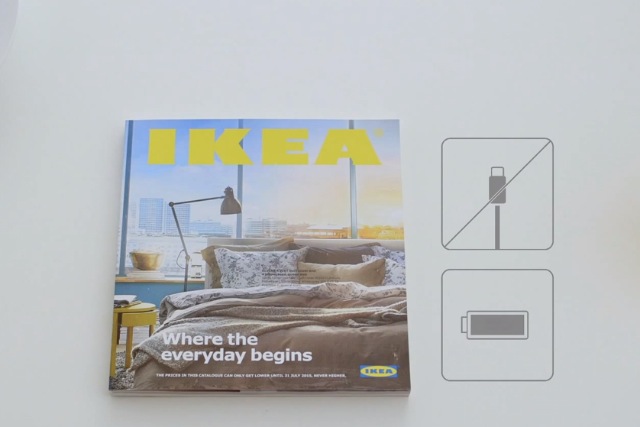 In a parody of an Apple iPad launch, the two-and-a-half minute ad reveals the Ikea 2015 catalogue – "a device so simple and intuitive it feels almost familiar".
In fact, the "Bookbook" is so hi-tech it even comes fully charged with eternal battery power and doesn't even need cables.
Navigation is based on tactile touch technology – where users can swipe right and left. What's more, all the pages are preloaded, so no need to wait around for the catalogue to load.
Users can even 'share it' with others – by simply handing it around.
It's a sharp, witty and clever ad that makes a catalogue launch decidedly more exciting than usual.
Brand: Ikea
Agency: BBH Asia Pacific
Creatives: Tinus Strydom, Maurice Wee and Scott McClelland