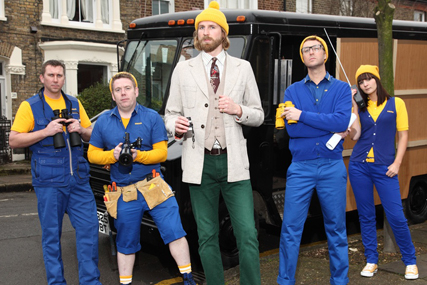 The ads were created by Beattie McGuinness Bungay and feature two unsuspecting families who were nominated through local media by friends and family.
The first episode of each ad break shows a family coming home to find their kitchen has disappeared. In the second they are shown their kitchens being demolished before their eyes and in the third their new Ikea kitchen is revealed.
The Kitchen Squad are played by real life Ikea workers, while comedian Sanderson Jones plays the role of film maker Leonard Sheppard, who ostensibly captures the action.
The ads will be shown during 'Relocation, Relocation' at 8pm-9pm tomorrow and in the same lot on 3 March, 14 March and 30 March.
Media buying is by Vizeum and planning is by Mediacom.
Last month Ikea moved its £8m advertising account from BMB to Mother.