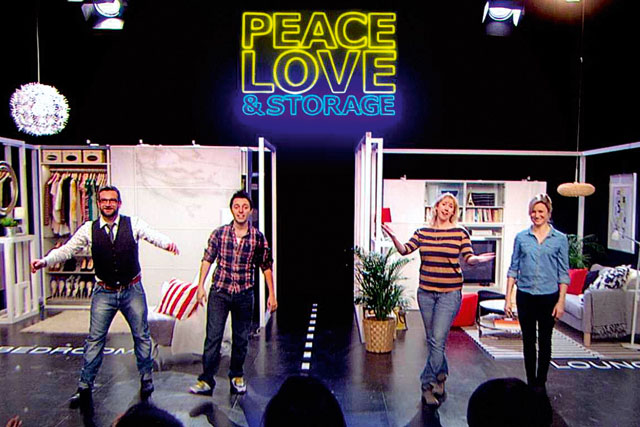 Noel Wijsmans, global retail manager and vice-president at Ikea, will accept the award during the Film Craft, Titanium & Integrated and Creative Effectiveness Lions ceremony on Saturday, 25 June.

Since winning its first Cannes Lion in 1991, Ikea has gone on to win 50 Lions across all categories, including the Film Grand Prix in 2003 for "lamp" and a Titanium Lion in 2010 for "Facebook showroom".
Ikea follows in the footsteps of last year's winning advertiser Unilever.

Philip Thomas, chief executive of Cannes Lions, said: "Ikea's approach to its marketing and communications, with its decentralised structure and strong relationships with many different kinds of agencies, has been hugely successful over many years.
"The company's superb track record at Cannes reveals a clarity of vision and an enviable willingness to allow its agencies to truly flex their creative muscles. We congratulate both Ikea and its many agencies across many countries on this well-deserved honour."
The brand works with a number of agencies including Mother and Lida in the UK, and Forsman & Bodenfors, Gothenburg in Scandinavia.
Wijsmans said: "It is a great recognition of Ikea advertising that speaks to all of us who want to have a functional and beautiful home. We want to inspire people to fulfil needs and dreams in their everyday life at home. And we want to do that with a smile.
"I would also like to thank all the creative agencies we work with worldwide, our in-house agency Ikea Communications in Sweden and all our fantastic co-workers around the globe."

Ikea, the world's largest furniture retailer, was founded in 1943 by 17-year-old Ingvar Kamprad in Sweden. The letters in the brand name comprise the initials of the founder's name, the farm where he grew up and his home parish.