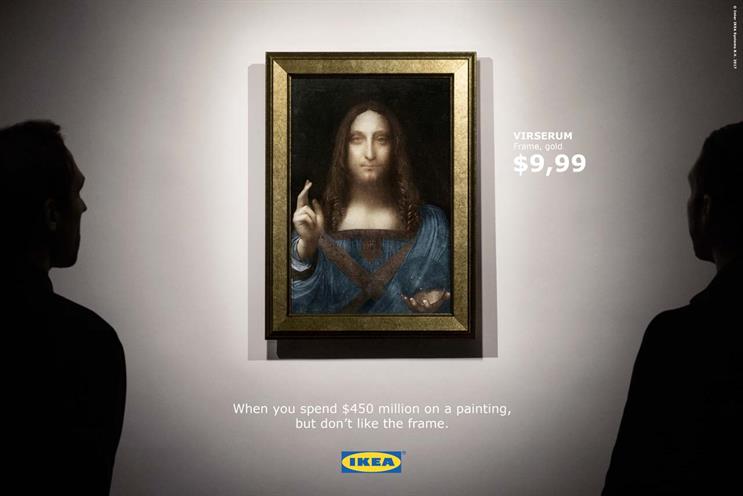 A visual from Ikea Creative Hub and Swedish agency Acne shows the painting hung in a gallery in one of the low-cost frames, with the text: "When you spend $450m on a painting, but don't like the frame."
The painting, which dates from around 1500, is the only Da Vinci to remain in private hands. It was attributed to Giovanni Antonio Boltraffio, a student of Da Vinci, until 2011.
The sale, which took place last week at Christie's in New York, smashed the previous record of around $300m, set in September 2015 for Willem de Kooning's Interchange.
The 30cm x 40cm golden Viserum frame sells for £10 in the UK.
Morten Kjaer, creative director at Ikea Creative Hub, said: "At Ikea we believe anyone should have the possibility to decorate their home without spending their life savings. That's why Ikea offers a range of frames, that works with any photo, print or painting you want to show off, even those from the 1490s."
The ad was created by Tiago Pinho, Isaac Bonnier and Joel Lindblad.
The idea follows others inspired by Game of Thrones, the iPhone 8, and Balenciaga bags.