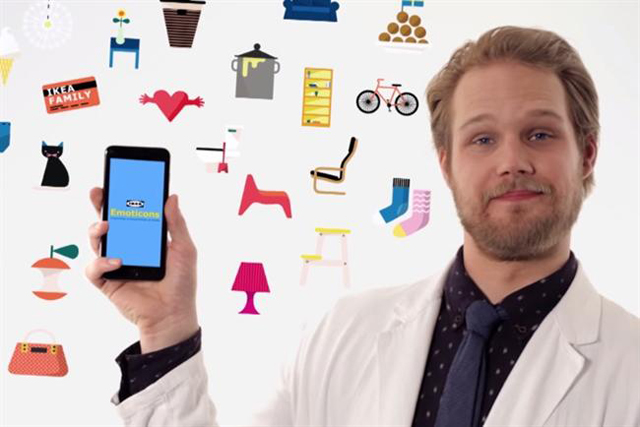 The keyboard offers cartoon versions of recognisable Ikea items, such as the Billy bookshelf and Swedish meatballs. It also includes household items such as a laundry basket and vacuum cleaner, as well as more quirky icons such as a half-eaten apple and a cat.
The idea, according to Ikea, is to help arguing couples communicate better over who does the chores, although in reality, the company has simply thought up a clever way to push its furniture visually.
App reviewers have pointed out that the keyboard does not actually work. Rather than being sent as small icons, Ikea's emoticons display as actual images on a white background. As one reviewer angrily pointed out, that means sending an Ikea emoji in a text converts the message to MMS, which will often cost the sender money.
"Typical Ikea," wrote one reviewer. "They give you a pile of parts and make you do all the work yourself. WHERE IS MY ALLEN WRENCH?"
---