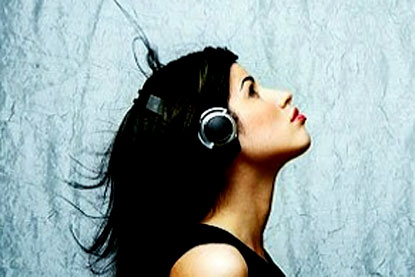 The survey of 14- to 24-year-olds, by UK Music, found that 61 per cent of its sample group admitted downloading illegally, down just 2 per cent from 2008.

But it found that 85 per cent of these illegal downloaders would be interested in paying for an unlimited download service.

One respondent to the survey was quoted as saying: "If you could keep the music, if the fee wasn't enormous, then, yeah, I would be interested in that."

Of those who admitted filesharing, 40 per cent said their main reason was to save money, while 22 per cent said they did it to try the music before they bought it.

The survey also found that, despite the growth of digital downloaded musice, young people still have a strong attachment to the CD medium. Almost 80 per cent of those surveyed said that even if they were paying for a download service, they would still buy CDs.

Reasons included the sound quality, the fact that it could not be deleted, and that it felt more like supporting the artist.

UK Music's chief executive, Feargal Sharkey, said: "Clearly, the shape of our entire business will continue to evolve. However, we will achieve nothing if we do not work with music fans, and young music fans in particular.

"They are hugely demanding in their needs, but collectively we must rise to that challenge."