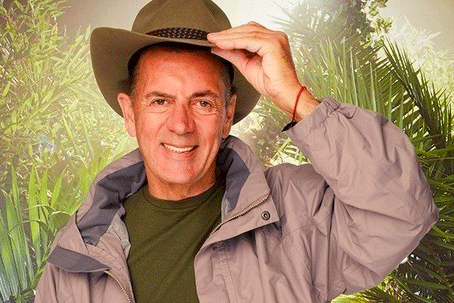 The show, which aired between 9pm and 10.50pm yesterday, pulled in an average of 9.83 million viewers with a 44 per cent share of the audience.
Last year's launch show figures had an average of 10.32 million viewers. ITV said it is the highest overnight audience since the Britain's Got Talent final on 31 May.
It is the 15th series for I'm A Celebrity on ITV, since it launched in 2002 amid a wave of reality TV shows that sprang up on commercial television, such as Survivor, Pop Idol and Big Brother.
This year's I'm A Celebrity features Duncan Bannatyne, Chris Eubank and Tony Hadley among the line-up of celebrities in the jungle.
However Strictly Come Dancing continued to win the battle of the entertainment shows pulling in an average of 10.4 million people for the results show on Sunday evening.
The BBC show aired between 7.20pm and 8pm last night and took a 43.2 per cent share of the audience. Jeremy Vine was kicked out of the dancing show.
The X Factor Results, which aired between 8pm and 9pm, saw an average of 7.2 million people tuning in to watch Monica Michael and Max Stone voted off the show. The five-minute peak was 8.7 million viewers, and the audience share was 29.7 per cent.
Strictly also beat The X Factor on Saturday night with an extra 4.3 million viewers tuning into the dancing show during a 15-minute overlap at 8pm. Strictly took a 41 per cent share of the audience, with The X Factor taking a 22.6 per cent share.