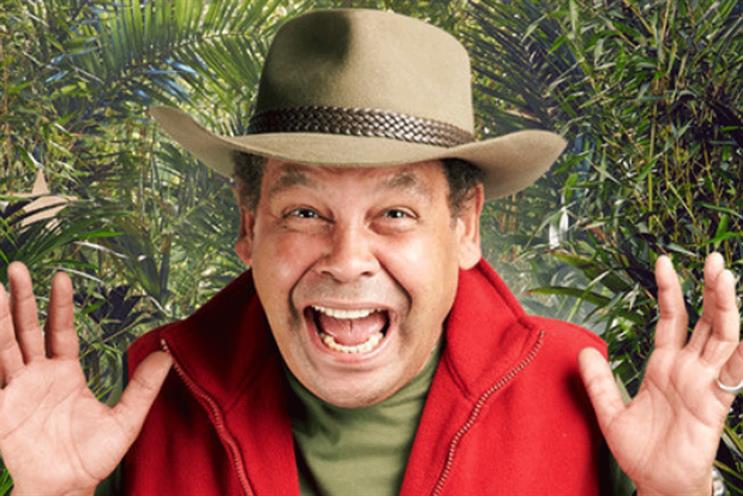 The show, which aired between 9pm and 10.40pm and is sponsored by Iceland, had an average of 10.32 million viewers, gaining 41.18 per cent of total audience share.
Although it was the most watched show of the day, it failed to beat the 2013 opener, which peaked at 11.9 million viewers and a 47 per cent share. Last night's figures were more in line with the first show in 2012, which took a 42 per cent share.
This year's celebrities include the newsreader and presenters Michael Buerk, the Coronation Street actor Craig Charles, the rapper Tinchy Stryder and the reality TV star Kendra Wilkinson.
The BBC won out earlier in the evening with an average of 10.03 million viewers tuning into see Judy Murray depart Strictly Come Dancing, a 40.78 per cent share. The show was broadcast between 7.15pm and 8pm.
Jay James' departure from The X Factor on Sunday night delivered an audience of 8.20 million people, which increased to 8.35 million when including ITV +1. The show took a 31.91 per cent share between 8pm and 9pm.
The X Factor is sponsored by TalkTalk.
Strictly Come Dancing also won the entertainment battle on Saturday night. The show pulled in 10.28 million viewers between 7pm and 8.30pm, a 44.59 per cent share of the audience.
The BBC dance competition also beat The X Factor during the 15-minute overlap at 8.15pm with 10.20 million compared to the average of 6.36 million who watched the ITV show.
The X Factor, which aired until 10pm on Saturday night, attracted an average of just 7.61 million people, although this was a 33.21 per cent share of the total audience.