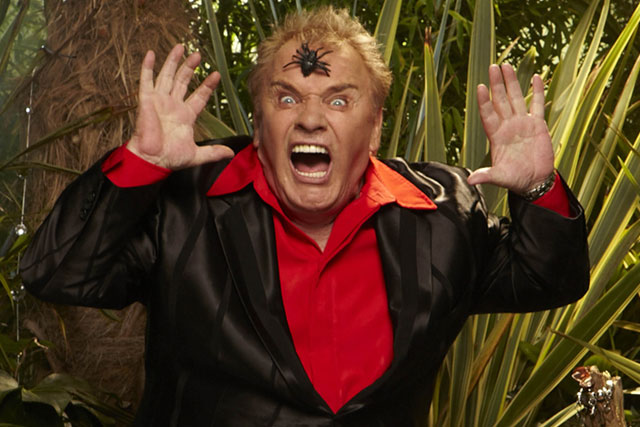 The latest series of 'I'm a Celeb' started on Sunday night, with celebrities including 'Emmerdale' actress Lorraine Chase, former Olympic javelin champion Fatima Whitbread, and 'The Only Way is Essex' star Mark Wright.
The show is famed for its Bushtucker Trials, where celebrities are forced to eat unusual things in order to win proper food for their teams, and last night Starr and Wright were pitted against each other.
Although Starr beat Wright in the trial, which involved eating items such as turkey testicles and a pig's bottom, he complained of feeling unwell a few hours later and was rushed to hospital suffering an allergic reaction.
According to unofficial overnight figures, the show's audience peaked at 10.2 million viewers on ITV1 and ITV1 HD, more than three times the number of viewers for BBC One's 'Young Apprentice'. Including ITV1 +1, the peak figure rose to 10.9 million.
Between 9pm and 10pm, the show had an average audience of 9.56 million – also three times that of 'Young Apprentice' – on ITV1 and ITV1 HD, a 36.1% share. An additional 607,500 watched the show on ITV1 +1.
'Young Apprentice' on BBC One and BBC One HD had an average audience of 3.20 million viewers between 9pm and 10pm, a 12.1% share.
There is no 'I'm a Celebrity' this evening due to the coverage of the football internationals, but in the next show on Wednesday, viewers will see radio and TV presenter Pat Sharp, currently a DJ on GMG Radio's Smooth, and eighties pop star Sinitta, join the show.
Follow Maisie McCabe on Twitter @MaisieMcCabe