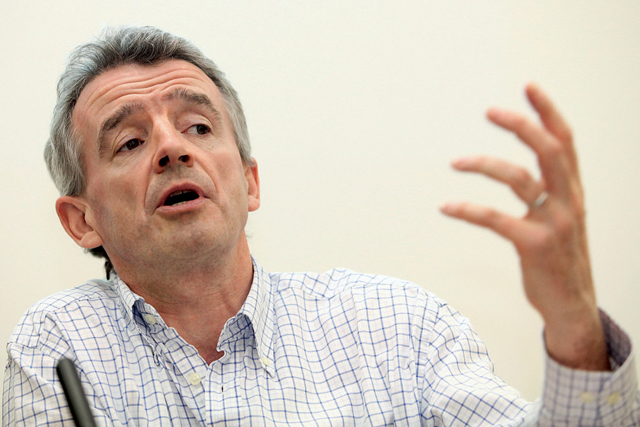 Speaking exclusively to Marketing, O'Leary said Ryanair invests "nothing" in advertising because, he claimed, it has the lowest fares on the market.
He said the airline had no plans to hire a senior marketer, and admitted: "I am our marketing director".
Competitors British Airways and easyJet both rolled out multimillion-pound ad campaigns in the past 12 months, but O'Leary claimed their activity has boosted the whole aviation industry.
The outspoken airline boss dismissed BA's 'To Fly. To Serve' campaign as "nonsense".
He said: "It'll take an awful lot of BA and easyJet marketing to try to cover over the fact that they can't compete with our prices."
O'Leary said he has no plans to hire an external advertising agency, arguing that Ryanair already has "probably the most recognisable [and] infamous advertising of any company in the UK".
In response to the expected rise in Air Passenger Duty on 1 April, O'Leary said the government should focus taxation on hotels and restaurants instead of flights, claiming that APD sends tourists to other European countries ahead of the UK.
Video produced by Sarah Johnson
Follow the producers on Twitter @BRproducers