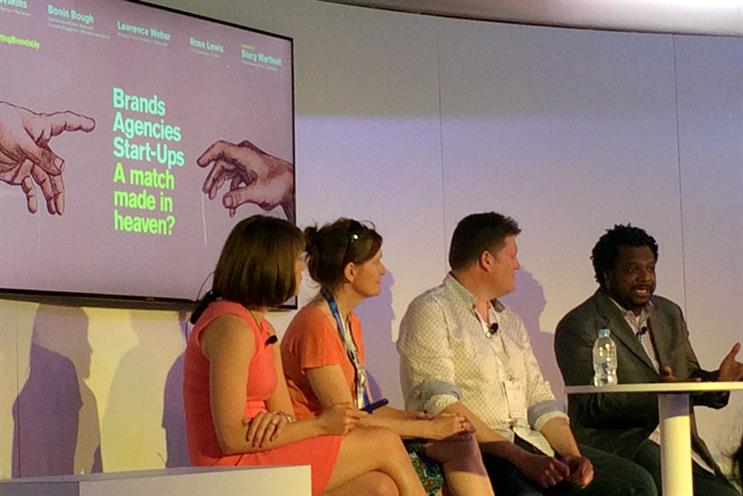 Bough said the word was now "getting it", as many of the conversations he was overhearing in Cannes this year echoed what's happening in the broader digital space.
"But what still really concerns me is whether advertising dollars will follow," he explained. "We're still in a situation where companies have a TV guy and a digital guy. I don't care about that; for me it's just about where I find the attention of consumers."
Bough added that he felt the developing world was not the focus for really exciting start-ups as it was too slow moving, held back by IP and legalities. "There are 620m people in China using Alipay; in Nigeria you can pay for anything using a mobile phone. Where the average incomes are much lower, I believe the solutions can be way more effective."
"I'm scared for the developed market eco system – I don't think they are keeping an eye on where it really is moving fast."
Bough said that for start-ups working with big brands like Mondelez it was a two-way value exchange – although the company never takes equity in the Mobile Futures programme, the mobile venture incubator. The start-ups benefited from the immense scale and market access offered by the likes of Mondelez, while the brands could lean-in to that start-up culture.
He added: "It used to be case that young people in our industry wanted to work for the big [traditional] brandowners. Now it's all about Google, Twitter and Snapchat. This means we have to ask, how do we reskill?"
"Part of that is about funding innovation, but it's also about talent. All of our new recruits are excited by our Mobile Futures. We're attracting people who we call intrepreneurs."
---
Recommended