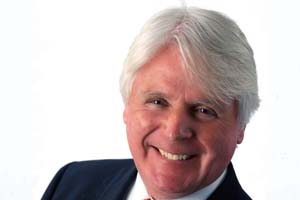 Frazer will sit on the EMEA management board and be responsible for building the existing client offering and developing innovative services.
The new role follows Frazer's position as international events development director, which he took up when he joined Imagination in 2010.
Prior to that, Frazer – who has 40 years of experience in the events industry – was deputy chairman at Grass Roots Eventcom and vice president of Maritz Europa.
Imagination's travel and logistics teams manage large scale programmes for international clients that include Ford, Canon, Prada, Shell, VISA and Jaguar Land Rover.
Frazer said: "As face-to-face brand experiences remain a vital way to engage with stakeholders, there is a need for our clients to ensure that all aspects of the event, including getting to and from the venue, is an all encompassing, holistic experience. Imagination has a track record of millimetre-precision planning along with the flexibility to move mountains to make the participant's experience a memorable one. We pride ourselves on being results driven and adding value every step of the way."