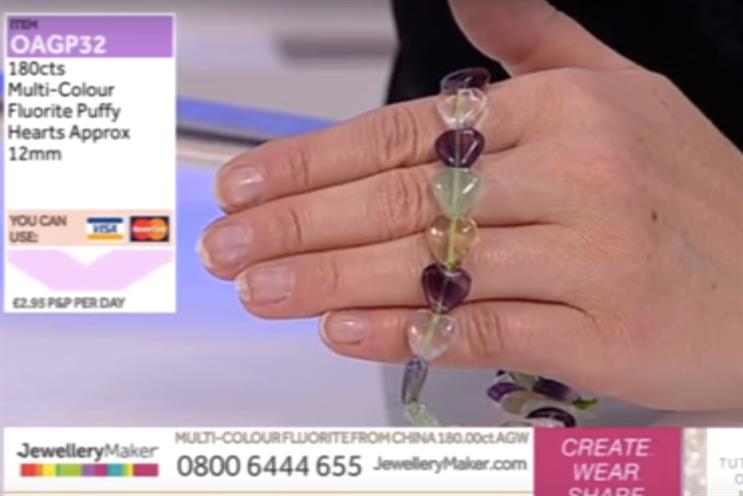 It is the first time that the publisher of Radio Times and Top Gear magazines has moved into television with the acquisition, signalling a significant shift in its strategy.
Jewellery Maker, based in Redditch, is owned by The Genuine Gemstone Company and was founded in 2010. It employs over 100 people and also produces live streams, video tutorials and workshops.
Immediate says it reaches over 18 million consumers each month through its magazine brands, with two million in the craft sector.
The publisher believes buying a TV shopping business is a significant step in the company's roadmap towards growth. Jewellery Maker broadcasts 24 hours a day on Sky Channel 665, Virgin Channel 756 and Freesat Channel 807.
Tom Bureau, the chief executive of Immediate, said: "Immediate is focused on unlocking value from highly engaged special interest audiences across a range of technology platforms and business models.
"We look for opportunities where there is deep engagement with audiences, where we can quickly integrate the technology and business model, and where there is real growth potential. Jewellery Maker, and the platform and systems that are part of this deal, ticks all those boxes."
Bureau said Immediate's two million craft readers is worth over £3 billion in retail. He added: "Jewellery Maker will help us develop our transactional capability, and build-out a new TV shopping opportunity for Immediate."
The acquisition is scheduled to be completed by early December. The brand will be overseen by Francois-Régis Coumau, the group managing director of Immediate Group.
Coumau joined Immediate in September and was previously at eBay as general manager for continental Europe.