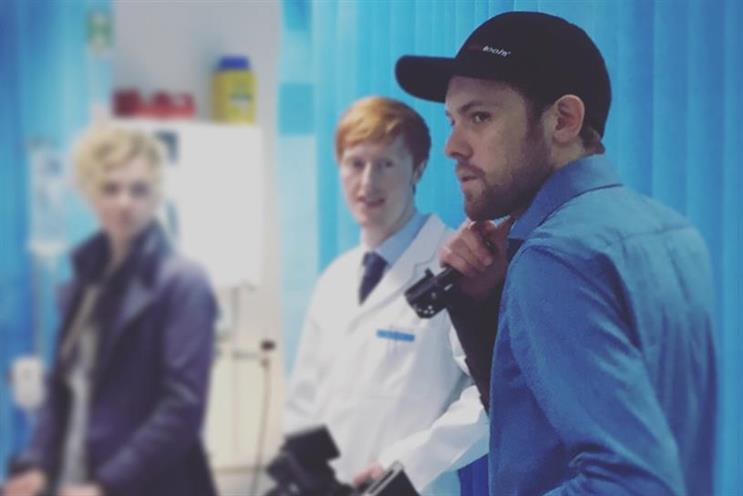 Happy Friday. Here are some of the most important regional stories from around the Campaign global network you may have missed this week.
Rio 2016 Olympics: the campaigns vying for gold
With the Rio 2016 Olympics around the corner, Campaign takes a look at the best (and worst) campaigns from the brands and official sponsors eager to capitalize on the world's biggest sporting event.
The 25-year-old behind Vote Leave's ads
While the politicians campaigning to keep the UK in the EU toured Soho to consult with some of the best minds the ad industry has to offer, the Leave ads were developed by a 25-year-old with a shoestring team. Maisie McCabe speaks exclusively to Alexander Thompson, Vote Leave's head of film.
Sadiq Khan urges creative community to submit ideas for #LondonIsOpen drive
London Mayor Sadiq Khan is urging the capital's creative community to help amplify the message that post-Brexit London is open for business. Khan is inviting creatives from London and beyond to submit a visual interpretation of #LondonIsOpen as part of a new "open source" campaign. The brief is to spread the message that London is open for business, music, food, drink, sport, art and more using the hashtag.
EXCLUSIVE: Mondelez to disband Middle East hub in global restructure
Global confectionery giant Mondelez International is to downsize its base in Dubai as part of a worldwide restructure. The snacking company behind big brands such as Oreo biscuits and Cadbury Dairy Milk plans to reduce its global hub structure down from five regions to four. This will mean that the Jebel Ali-based Eastern Europe, Middle East & Africa (EEMEA) region is being folded into the group's existing Zurich-based EU region (Russia, Ukraine, Eurasia and Turkey move into EU Region) and the Singapore-based Asia Pacific (AP) region as of October this year.
LinkedIn opens up programmatic to simplify options
Matt Tindale, head of enterprise for APAC at LinkedIn Marketing Solutions, explains what the platform's launch of programmatic display inventory on desktop means for APAC. In an interview with Campaign Asia-Pacific, Matt Tindale, head of enterprise for APAC at LinkedIn Marketing Solutions (LMS), said the move was a response to a rapidly changing buying landscape for display media. "This is part of our move to build capabilities into our platform to meet what advertisers have come to expect — efficiency," he said. "It is also going to simplify and extend advertising on LinkedIn. Ultimately, our goal with programmatic is to give our clients even more flexibility in the way they work with us.
MediaMonks launches in Shanghai to tap into 'Chinese DNA'
The digital production company opens its ninth international office in Shanghai after working with Chinese agencies out of Singapore since 2013. MediaMonks CEO Victor Knaap said China is a unique market with its own digital platforms and culture, so the company needs to be close to the prevailing platforms to stay current and produce culturally relevant work. "With a Shanghai office, we are doubling down on innovative advertising platforms such as WeChat while extending our footprint as a global production partner to creative agencies and brands," he said.