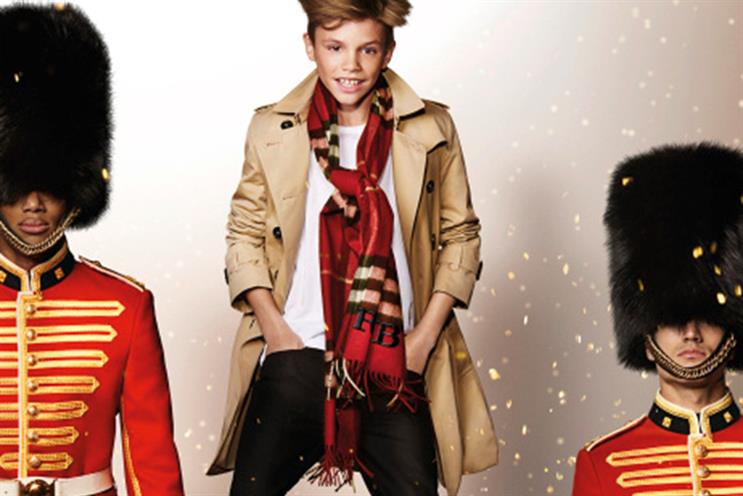 From the 40s scat singer Cab Calloway to the 60s singer-songwriter Roy Orbison, the Rolling Stones, the rapper Q-Tip and last year's X Factor runner-up, Fleur East. What unites them is that they are all providing the music that advertisers hope will lift their commercials above much of the banal Christmas fare. This year's contest pits Calloway and East as unlikely rivals as their music helps sell the festive offerings of Waitrose and Asda respectively. Meanwhile, T Rex's Cosmic Dancer features in Burberry's celebration of 15 years of Billy Elliot music. And Yopa warns high-street estate agents that their time is up by using Orbison's It's Over. Never, it seems, has music been more key to a commercial's success. Nor – as the hullabaloo over John Lewis' latest Christmas spot proves – been more eagerly discussed. "Music sets the course and tone of any commercial," Paul Brazier, Abbott Mead Vickers BBDO's chief creative officer, says. But, he wonders, is a web-literate generation increasing yet further the importance of a strong link between what's seen and what's heard in an ad?
Production company
Kai-Lu Hsiung, managing director, RSA Films
"Music's importance is only going to increase as more campaigns are either pan-European or global, commercials become more visual and great music is something everybody understands.
"At the same time, it's increasingly important to get the choice of music right. At one time, big stars never wanted to appear in commercials or have their music featured. Now they all want to do it and ads have become a great way in which to break new artists.
"However, you should choose your track at an early stage rather than be forced into an 11th-hour change because the client doesn't like it or it's too expensive."
Planner
Craig Mawdsley, joint chief strategy officer, Abbott Mead Vickers BBDO
"The advent of YouTube has been a game-changer for music in ads. For a lot of people, YouTube has become a music player. It means that, if you get the music track right, it will drive repeated viewings of your commercial.
"The risk with this is that the track and not the brand is what people remember most. Likeability for the music shouldn't be an end in itself.
"You also have to be aware of unintended consequences when choosing your music. The BBC just about got away with using Perfect Day, which is really about the consequences of heroin addiction."
Production company
Laura Gregory, chairman and executive producer, Great Guns
"Music has always been an essential part of the most memorable commercials. Fiat's 'handbuilt by robots' film from 1979 and its Rossini track make you realise how important an iconic piece of music is to a commercial's durability.
"And music in commercials is becoming even more important because it is a way of promoting new talent.
"Choosing the right music track is intuitive. You just have to listen to a track and you know immediately if it's right. Which is just as well because music accounts for 50 per cent of a commercial's success."
Creative
Leon Jaume, executive creative director, WCRS
"Hollywood was always good at using music to great effect and the best TV advertising does it too. You only have to remember the Hamlet cigars campaign or how Levi's put an old pop song back in the charts to see how memorable a commercial can be when you get it right.
"Music is important because, of all the art forms, it is the most immediate and powerful and everybody has an opinion about it. And because the right music really enhances what you see, it's always good to select early, although that's not always possible."