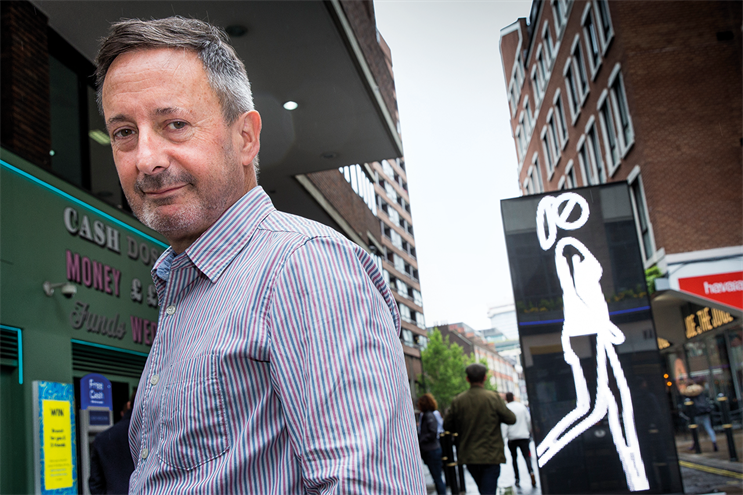 Recently, nearly every major ad agency has decided to produce some commercials (for TV, the internet and other media) themselves, instead of contracting an independent company to produce them.
The attraction for an ad agency to keep an advertiser's film-production work, or some of it, by producing scripts it has written in-house is obvious. Doing so will bolster its revenue and profit. The agency may cite reasons such as convenience, closer control of the production process, a quick turnaround and/or a budget too small to engage an independent company.
But is this the case or, indeed, in the client's best interests? Or is the agency prioritising its own interests by funnelling work to its in-house production unit? I wonder why some agencies give these departments names that sound like independent production companies when they don't create a similar brand name for any of their other departments. Surely they aren't trying to confuse clients into thinking that agency and network in-house production units are independent?
The big question for advertisers
Is it really in an advertiser's best interests for its agency to produce its commercials itself, rather than seeking three bids from independent production companies on the open market?
Answering that question
The UK has the most-renowned ad-production companies in the world, representing the best and biggest range of directors. The triple-bid system ensures those production companies, competing fiercely in an oversupplied market, offer the best creative solution at the best price. It is the tried-and-tested method of a brand getting best value and included in many brands' advertising-film buying guidelines for that reason.
The triple-bid system subverted
Some agencies are trying to get independent production companies to bid against their own in-house units. So the agency puts itself in the position of competing in a contest where it will decide the winner; what has been called "marking its own homework". The Chartered Institute of Procurement and Supply (CIPS) views this as wrong. It states: "The agency cannot put itself into a position where it operates as both judge and jury… this is unacceptable business practice and inconsistent with our code of conduct."
Legal issues advertisers should know about
The US Department of Justice is investigating alleged illegal bid-rigging, where an agency is pitching its in-house production unit against independent companies and fixing the outcome in its favour. This investigation has led to most, if not all, independent production companies in the UK refusing to bid against agency in-house units.
There are many means open to agencies to ensure their bid is the winner. So what is represented as an open competition for work in the marketplace may be anything but – creating instead an illusion of the best price, achieved by eliminating real competition and negotiation with independent bidders by the agency.
Independent production companies spend a significant amount of time and resources pitching, and are willing to do so against two other independent firms. However, they don't want to devote those resources to competing against the judge of the winner. Particularly given the experience of some production companies in competing against and losing out to the agency's (or its network's) in-house production unit, only to find that their creative ideas and production methodology have subsequently been used by the in-house team.
The questions brands should ask
If an agency suggests it will produce the commercials it has written for you, is that advice in your interests?
Would having the agency make the ad for you really offer better value than having three production companies competing against each other on quality and price in the open market?
In-house
1. Moving production in-house serves agency profits, not client outcomes
2. The open market is the only guarantor of best-value production
3. The US Department of Justice investigation is a wake-up call to networks
4. Some agencies give their production departments names that sound like independents. Why?
5. "Being judge and jury is unacceptable business practice" (CIPS)
---
Steve Davies is chief executive at APA