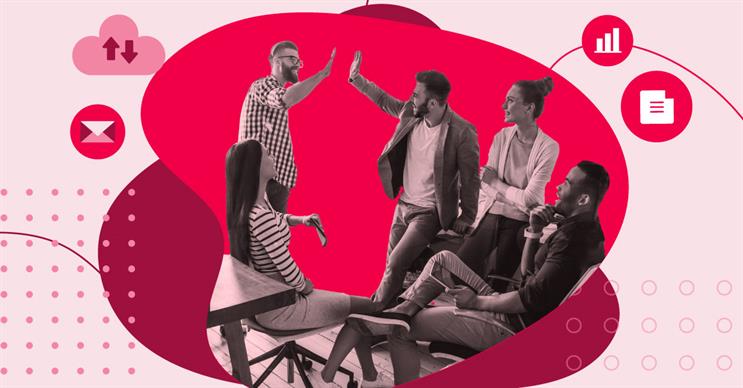 As the old adage goes, if a job's worth doing, it's worth doing yourself. This increasingly applies to brands taking the decision to take content creation in-house. We saw this trend rise during the pandemic, and it's happening again as a response to the economic outlook. 
The cost of living crisis, increasing supply chain costs and pay freezes have, inevitably, led to marketing budgets being tightened. In-housing can save on short-term and long-term costs, and has other advantages: better access to first-party data, pulling content marketing closer to the heart of the brand, and delivering content faster and in greater volume. 
Unfortunately, brands can't just magic up a fully-functioning content machine from thin air. The reason the best content agencies survive is because they have robust content and workflow systems in place. Getting this right is more important than ever: global offices, remote workers, hybrid workers, different time zones, and cyber security concerns all mean digital content creation demands rigorous workflow and management platforms to make it work effectively.
New research from Canto, The State of Digital Content 2023, sets out the reasons behind the dos and don'ts of producing content smartly and efficiently. 
Content, content, content 
Good news: there is a direct correlation between the amount of content produced by a brand and the ROI. Around a third (34%) of teams that produce more than 20 pieces of content a month report a significant increase in ROI, compared to only 5% who are producing five or fewer pieces of content. 
Bad news: to produce a regular stream of high-performing content, your workflow needs to be efficient, and not enough organisations are happy with their workflow systems. Only 21% say their workflows are "very efficient", and only 24% say approval workflows are extensively organised and managed. 
The message is clear: better workflows produce more content, and more content produces better ROI. 
Invest in the right tech stack
So, what's the answer to these workflow efficiency challenges when in-housing? Just under a third (32%) believe that replacing or updating their organisation's technology stack would lead to better content production and management workflows. Currently, 63% of businesses report using cloud file storage and 46% use individual hard drives and desktops. In 2023, neither of these will give you the efficiency you need. 
Having the right tech stack brings a whole suite of benefits and solutions to common problems such as remote collaboration and gaining actionable insights. It also helps with organising and searching for content, which may be more important than some realise: 57% of those surveyed report that their team wastes more than three hours per week
searching for assets. On its own, three hours might not sound like much, but over a year that's 144 hours, or, to put it more starkly, over three entire work weeks lost while trying to locate assets.
Simply put, it's time to update the tech stack. 
DAM good benefits 
Teams that are happy with their tech stack are happier with their content management workflows. Brands that utilise a Digital Asset Management (DAM) platform are more than two times more likely to be highly satisfied with how their digital content is managed and stored compared to those using other tools.
Implementing DAM provides companies with a centralised repository for all digital assets, making it simpler to manage and share assets with colleagues and teams. From metadata management to search functions, and from collaboration to data insight, DAM will not only minimise manual, repetitive work but improve content production and management workflows. 
In-housing means companies will no longer have actionable insights delivered directly to their inbox from agencies. So investing in DAM software is crucial in this area, with DAM users three times more capable of deriving insights from their platform to inform strategic decisions than those who don't use DAM. 
In an era of cost-saving, in-housing is attractive. It can be a daunting move but, by adopting a Digital Asset Management platform, in-housing can save costs, give organisations more control over their own brand, and help with the very live issue of remote teams being able to collaborate smoothly. 
Crucially, it can also lead to better results: DAM users are almost three times more likely than all others to have seen a significant increase in content ROI in 2022. That, in a time when many companies are struggling financially, is evidence that the old adage may increasingly be an answer to a very modern situation: it may well be worth brands doing it themselves.
How are content and creative teams working smartly and scaling their content efforts? Download Canto's research to understand the strategy, workflows, and technology you need to succeed.