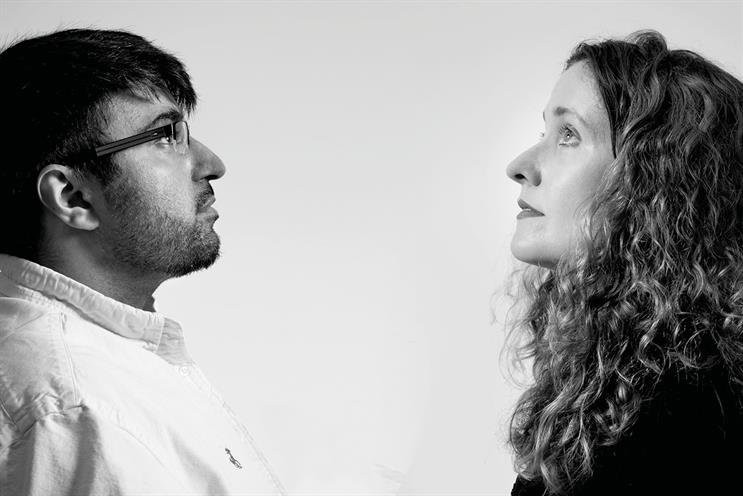 Everyone's going in-house, if you believe what you read. Brands are sick of media agencies, they're sick of ad-tech companies and new regulations are scaring the hell out of every corporation worth its weight in first-party data – it's time to take back control and Make Brands Great Again.
The stats back this up: the IAB reported that nearly one in five marketers have taken programmatic buying in-house last month and almost half have "partially begun the process". Further studies (from Infectious Media and Teads) show that concerns about control and transparency as well as advances in technology are major reasons. In fact, 93% of senior marketers plan to choose agencies or suppliers based on their ability to prove brand safety and transparency in the future.
But what does this actually mean to the industry? And how are brands achieving this? More importantly, should they? Two of Accenture Interactive's leading brains – digital marketing expert Amir Malik and data-driven creativity director Liz Barnsdale – sat down with Campaign to wrestle with the thorny issue of in-housing.
What exactly is in-housing?
Amir Malik That's one of the problems… there's no standardised definition and there needs to be some translation for CMOs. There are three ways to in-house – taking and owning the technology with third-party support; having the technology and the support in-house with guidance from media agencies; owning the whole thing.
Liz Barnsdale Taking creative in-house is another key area. More and more, brands are looking about how they take over creative control – Barclaycard, for instance, use an agency for overall creative direction but an ever-growing in-house creative studio does all the day-to-day creative work.
If this is a serious trend, why is it happening?
AM The most talked-about reasons brands want to take back control are for transparency and trust. For instance, there have been billions of dollars spent on ad slots that were never seen by a consumer. Accountability of ad spend is front of mind for the CMO. For some, in-housing is a healthy progression. For others, it's proving to be difficult when this is purely the rationale. I think the paramount issue now is how you look after and protect your customer's data.
LB The shift to in-housing is also about improving efficiency and execution. But brands can fall into 'self-belief'. This is a destructive group-think where everyone convinces each other an idea is strong and doesn't sense check with a discerning third party. There's a real advantage of having the neutrality of an agency to challenge the brand.
AM There is a further issue now: how you look after and protect your customers' data, you have to host it on your own real estate.
Is moving your marketing in-house straightforward?
LB No. It's hard work and can be costly to make it a success. Consumers want to engage with your brand seamlessly across every channel. So if you're considering in-housing in any way, you have to have the capacity to break down the internal silos.
AM A potential pitfall of in-housing that some companies fall into is triggering the process without understanding the rationale or logic of what they're trying to achieve: It's easy to announce you're in-housing but to pull it off is something else. You need to appreciate the complexities and the genesis that power good media strategy and execution. You need to keep the experts involved. There is a risk of buying loads of technology, booting it up and assuming that it will perform. Without support, you will suffer.
LB Every organisation has its silos, its legacy structures and people. But if you're in-housing, for the sake of your customer, you can't afford this. Marketers must be willing to break down the fiefdoms. Often, there is a big disconnect between what brands are putting out and what the data says. Nowadays, it's all about end-toend engagement.
AM Brands need to join the dots. Many media agencies focus on driving demand yet they don't have anything to do with, say, online experiences such as web and app personalisation. Connect these and you improve conversion efficiency.
What are the real advantages?
LB Get it right and this is where the insight – or 'magic' – happens. Insight is a combination of behaviours and real-time learning from first-party data, then being insightful about how you execute. The magic comes where you join that with progressive, data-led techniques and an understanding of how real humans behave.
AM To in-house successfully, you can't go at it half-baked. You need to know why you're doing it, how you're doing it, who needs to help. 'Going in-house' isn't necessarily about moving absolutely everything, it's more about finding the balance – there's a tension. It is about taking back control and using the support available. As technology advances (blockchain, for instance), marketers will improve the trust, transparency and control you have over your spend and strategy. Deconstruct existing silos, reconnect talent, and benefit from organic skill-sharing.
In-house in action: a client explains...
Remy Merckx is vice president, digital,Radisson Hotel Group. "For programmatic and paid-media, we have started to bring our activities in-house,control our spending, reduce our cost and be more meaningful and personalised to our guests.
As part of the global launch of Radisson Hotel Group – our new go-to-market global umbrella brand – we are moving through a massive transformation of our brand architecture and customer relationships. We are redesigning our digital and marketing strategies and campaigns to own a direct relationship with our guests, truly serve their global needs and provide relevant offers, by using intelligent programmatic analytics.
The travel and tourism industry is booming. Every player is fighting to earn and retain guest loyalty. To do this, we must understand our guests better, get better at analysing their online and on-site choices. One size doesn't fit all with experiences."