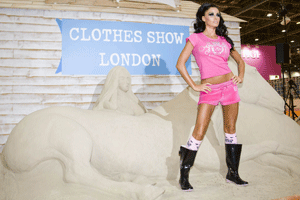 The Friday 29 to Sunday 31 May show had been hit by teething problems, namely the closure of a large portion of the Docklands Light Railway due to engineering work brought on by the Olympics.
However, Haymarket Consumer Exhibitions managing director Gavin Brown said the show was a success.
"We deliberately aimed for the 25 to 35-year-old market to differentiate the show from The Clothes Show Live [held in Birmingham]," said Brown. "30,000 was pretty good for a launch event, especially as the glorious weather will have encouraged some to stay in the garden or pub."
Event magazine is also owned by Haymarket. To see images of the Clothes Show London click here.
To leave a comment register and let us know your thoughts.