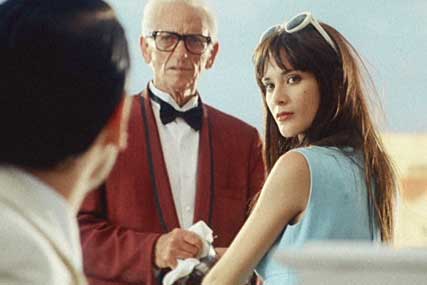 The incumbent on the InBev account is Starcom Media­Vest. Media for Anheuser-Busch was previously handled in-house.

The advertiser, which owns the beer brands Stella Artois, Beck's and Budweiser, has created a longlist of agencies to compete for the brief. The review is being handled by its procurement department, which is setting up chemistry meetings ahead of a request for information.

In 2008, the Belgium-based brewer InBev completed a $52 billion (£35 billion) take­over of the US drinks giant Anheuser-Busch to create the world's largest brewer.

Starcom has worked on the InBev account since 1992 and four years ago survived a competitive pitch to retain the business.

The review will come as a blow to the agency, which recently lost a consolidated pitch for the Kraft and Cadbury portfolio of brands when Kraft moved its £25 million UK media account into PHD. This was followed by the loss of the UK Porsche media account, which was picked up by PHD's sister agency Rocket as part of a £70 million consolidation of the car marque's global business.

InBev's creative business is not affected by the review. Mother handles the advertising account for Stella Artois, while Publicis scooped the global Beck's account in August. DDB was appointed to the creative account for Budweiser in September last year and now handles the brand in the UK and Ireland.

In April, Budweiser launched a TV campaign to promote Anheuser-Busch InBev's global sponsorship of the World Cup in South Africa. The spot, by DDB, sees footballers and crowd members exchanging shirts at the end of a match.

At the end of last year, Stella Artois used YouTube to promote its green packaging credentials, which featured a performance by Florence and the Machine.
InBev has also been boosting links with music through its Beck's brand, which recently joined with rock bands including Ladyhawke and Hard-Fi to design a series of exclusive bottles.

InBev had not returned calls as Campaign went to press.