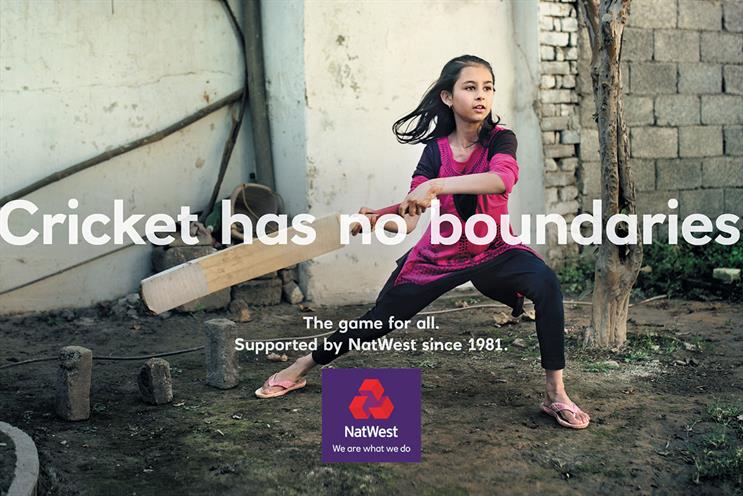 The bank is placing diversity and inclusion at the centre of a marketing push to promote cricket as a sport for everyone.
David Wheldon, chief marketing officer at RBS Group, believes it is the first time that a sports sponsorship activation has focused solely on in-clusion as a marketing message. The partnership launched this week with a blind cricket match.
The work includes an outdoor ad campaign by M&C Saatchi that will break in July and the bank will partner Chance to Shine, a charity that uses cricket to provide opportunities for young people. Zenith handles media.
The brand's commitment to cricket will help the sports marketing industry start associating corporate sponsorship with real fans rather than just the "prawn sandwich brigade".
"I think grassroots activity will increase," Wheldon said, pointing to the "apparent disconnect" between football's Premier League and the push by clubs to reconnect with communities.
He explained: "In our case, this is a community activity and it is linked to communities; we make the balance start there [at a grassroots level] and then push the work outwards."
NatWest launched a TV ad in September last year with the slogan: "We are what we do." It was part of a campaign inviting consumers to make NatWest accountable for its actions.