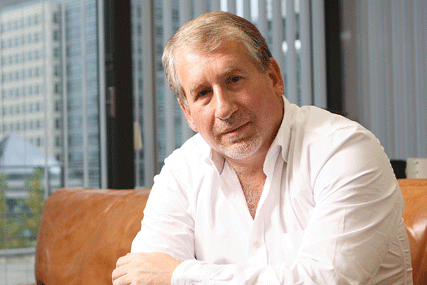 Speaking exclusively to Media Week, Kelner said the option of switching the paid-for-daily to an online-only publication has, to his knowledge, "never been seriously discussed" at executive level.

His comments follow yesterday's (January 26) release of a trading statement from Independent News & Media's (INM), which effectively put its assets, including The Independent and its sibling The Independent on Sunday, up for sale.

Some media observers had suggested INM may ditch its print editions in a long-term cost-cutting move.

The statement said: "As part of this deleveraging process, the group will also focus on eliminating any loss-making businesses.

"While there is no guarantee that these divestitures will complete, it is expected that these divestures can be concluded within the next 12 months. Proceeds from any such disposals will be applied towards further debt reduction."

Another senior source at INM has effectively admitted the titles are up for sale, but claimed the difficulty would be in finding a buyer for The Independent, which is believed to be losing about £10m a year.

The source does not believe it is the right climate to find a serious buyer of either title, pointing to the group's difficulties in selling off its 39.1% stake in its Australasian newspaper and radio business, APN News & Media, a business that is known to be profitable.

Yesterday's trading statement conceded that the "deteriorating state of credit markets made it difficult for interested parties to put together a fully financed bid for APN at an appropriate value" acceptable to INM.

INM is also trying to sell its German price comparison site Verivox and UK gaming website Cashcade, which operates FoxyBingo.com.

Rebel investor Dennis O'Brien, IN&M's second largest shareholder, wants to the company to sell off the loss-making Independent titles.