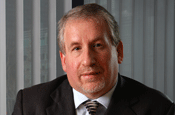 The majority of the redundancies will come from the editorial department and will create cost savings of £10 million.

IN&M said that greater integration between the two titles and streamlining of production processes would enable it to cut staff numbers, with a "sizeable number" of the redundancies being voluntary.

A major review of other office costs has also been started and IN&M confirmed that it is also exploring outsourcing other areas of operation.

Simon Kelner, the managing director of IN&M, said: "As a management team, we would have been irresponsible had we not reacted to the economic conditions affecting every other media business in the world by looking at our cost base. These changes will be instrumental in helping secure the future of these great newspapers."